iADCS200 Datasheet
Product enquiry
Attitude determination & control system
Our plug-and-play iADCS200 range of fully integrated attitude control systems are flight proven with low power requirements.
The versatile iADCS200 solutions were designed for the CubeSat form factor with modularity in mind to fit various mission requirements. The series is equipped with three magnetorquers, and can be further upgraded with the RW210 series reaction wheels, one or more ST200 star tracker, external sun sensors, magnetometers or a precision IMU.
With the PC104 compatible footprint and a volumetric envelope of 0.3U the system can be placed anywhere in the CubeSat stack. This flexible, and reliable unit offers powerful actuation capability to your platform. The iADCS200 features an internal fire-andforget controller, which frees up the host processor's workload, providing pointing and de-tumbling modes.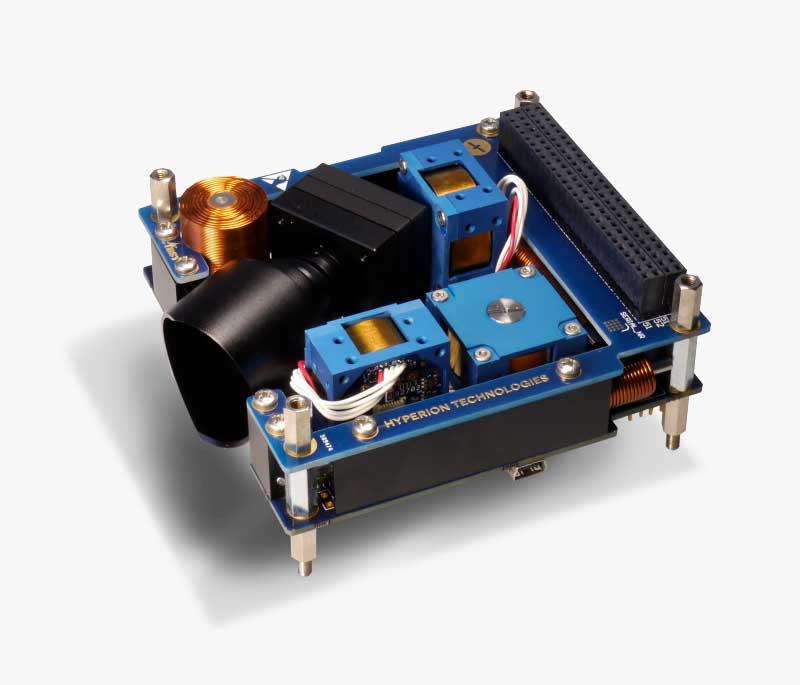 Up to 1 A.m² of magnetic dipole moment
Interfaces for six external sun sensors
Fire-and-forget control
Built-in pointing modes
Best suited for 3U systems
Enquire about this product
Sign up to our newsletters for the latest news, projects and more delivered straight to your inbox