Sirius OBC DataSheet
Product enquiry
Sirius OBC Kit DataSheet
Flight proven across multiple mission applications for a range of customer requirements, this readily available solution has a reputation for reliability and performance for advanced satellite missions.
Dependable data handling designed for advanced satellite constellations in LEO and deep space exploration missions the readily available Sirius OBC with LEON3FT delivers 'always on' reliable operations that work every time on time with precision performance.
Our on-board computer is designed to emphasis high performance, resilience and reliability. Designed for the most demanding missions the Sirius OBC provides modular, satellite compatible, mechanical design. With pulse commands for low level, basic commanding. Sirius TCM spacecraft avionics are modular in design, modules can be combined to offer redundant configurations or to simply accommodate mission specific requirements. Our inbuilt protections are based on over a decade of design heritage guarantee real-time-on-time operations. We offer various software design kits for this product, including BAL (Bright Ascension Ltd).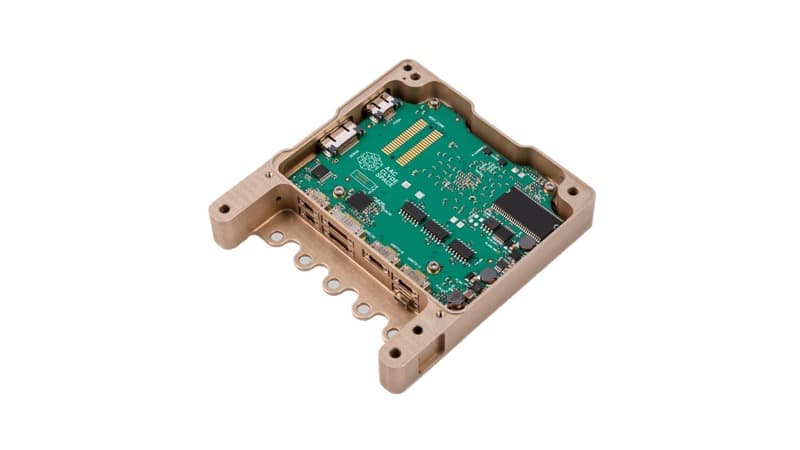 Reliable high-performance space data handling avionics
Tolerant to Single-Event-Effects (SEE) in logic and data storage
RTEMS real-time operating system (RTOS)
Multiple on-board data buses
Designed for five years in LEO
ITAR free equipment
Modular, compatible, mechanical design
AAC SpaceQuest
The Q7S command and data handling solution has been designed to support price-sensitive commercial missions that require reliable, qualified solutions. The Q7s solutions small size, low mass and power consumption make it ideal for aerospace applications.
Enquire about this product
"*" indicates required fields
Sign up to our newsletters for the latest news, projects and more delivered straight to your inbox
"*" indicates required fields