Kryten Datasheet
Product enquiry
Kryten-M3 & Kryten-M3-PLUS
The AAC Clyde Space CubeSat Command and Data Handling Systems key design elements are reliability and high performance, including features such as, Error Detection and Correction (EDAC), and Non-Volatile & Flash Memory. Designed to support price-sensitive commercial missions that require reliable, qualified solutions.
Developed to deliver 'always-on' operation, KRYTEN-M3 and the Kryten-M3-PLUS works every time on time. Flight proven across multiple mission applications for a range of customer requirements this readily available solution has inherited advanced error detection and correction.
Incorporating a Cortex-M3 processor and enhanced hardware/firmware recovery mechanisms the Kryten- M3
delivers advanced precision performance for the most demanding nanosatellite missions.
Our reliable space data handling solution is safeguarded with autonomous single event latch-up protections, delivering high-performance computing with integrated cache, Non-Volatile Memory and SECDED protections.
MRAM and Flash memories are protected via an EDAC mechanism to guard against radiation effects. This
mechanism provides protection, not only against data modifications, but also against errors in the address decode logic. Non-volatile MRAM memory provides zero-boot and zero-sleep times for power efficiency. We offer various sofitware design kits for this product, including AL (Bright Ascension Ltd).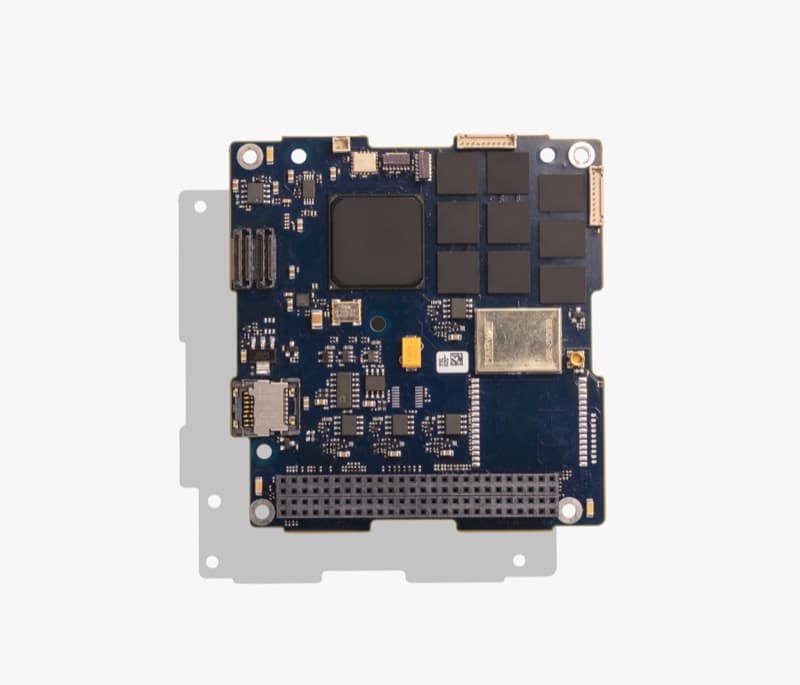 Reliable high-performance space data handling avionics
Tolerant to Single-Event-Effects (SEE) in logic and data storage
RTEMS real-time operating system (RTOS)
Our inbuilt protections are based on over a decade of design heritage guarantee real-time-on-time operations
Multiple on-board data buses
it is one of the most power efficient off the- shelf onboard computers available on the market.
Designed for five years in LEO
ITAR free equipment
Modular, compatible, mechanical design
GPS available on PLUS models, Kryten-M3-PLUS
Enquire about this product
Sign up to our newsletters for the latest news, projects and more delivered straight to your inbox