Product enquiry
Xiphos Flight Computer Processor Node
The Q7S, available via AAC SpaceQuest,  is the latest in the Xiphos Q-Card family of low-cost, embedded nodes for control, processing and interface applications.
This command and data handling solution has been designed to support price-sensitive commercial missions that require reliable, qualified solutions. The Q7s solutions small size, low mass and power consumption make it ideal for aerospace applications.
Incorporating a dual-core Cortex™-A9 MPCore processors and enhanced hardware/firmware recovery mechanisms the G7S delivers advanced precision performance for the most demanding nanosatellite missions.
The Q7 features an All-Programmable System-on- Chip (AP SoC), including multi-core CPUs supported by massive programmable logic resources and a wide array of hardware interfaces.
Q-Cards combine a small form factor with broad networking, processing and I/O capabilities. At the core of each Q7S is a hybrid environment of powerful CPUs and reprogrammable logic, providing consistent, reliable performance. The library of logic and software functions is augmented by onboard analog and digital I/O.
Flight proven across multiple mission applications for a range of customer requirements this readily available solution has inherited advanced error detection and correction. RAM is protected via an EDAC mechanism to guard against radiation effects. This mechanism provides protection, not only against data modifications, but also against errors in the address decode logic.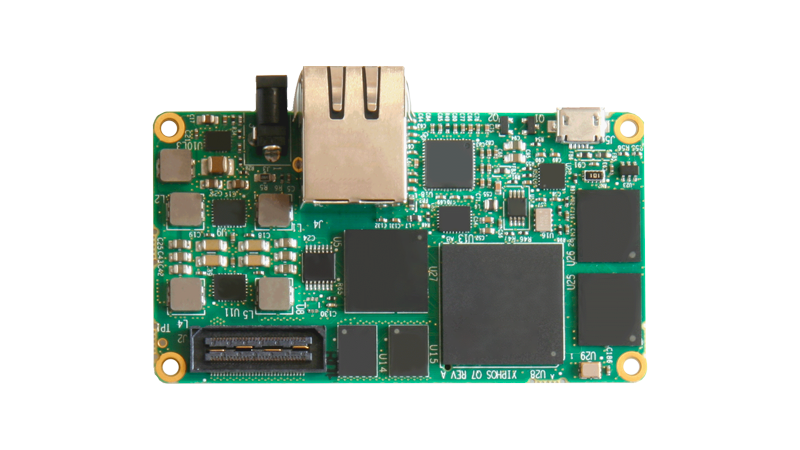 All Programmable System on a Chip (AP SoC)
Triple Mode Redundancy (TMR)
Error Detection and Correction for RAM
Health Monitoring
Ethernet, USB 2.0, LVDS, RS-232/422/485
Power: 1 Watt
Mass: 24 grams
Size: 78 mm x 43 mm x 9 mm
Reliable high-performance space data handling avionics
Inbuilt protections are based on over a decade of design heritage guarantee real-time-on-time operations
Enquire about this product
"*" indicates required fields
Sign up to our newsletters for the latest news, projects and more delivered straight to your inbox
"*" indicates required fields