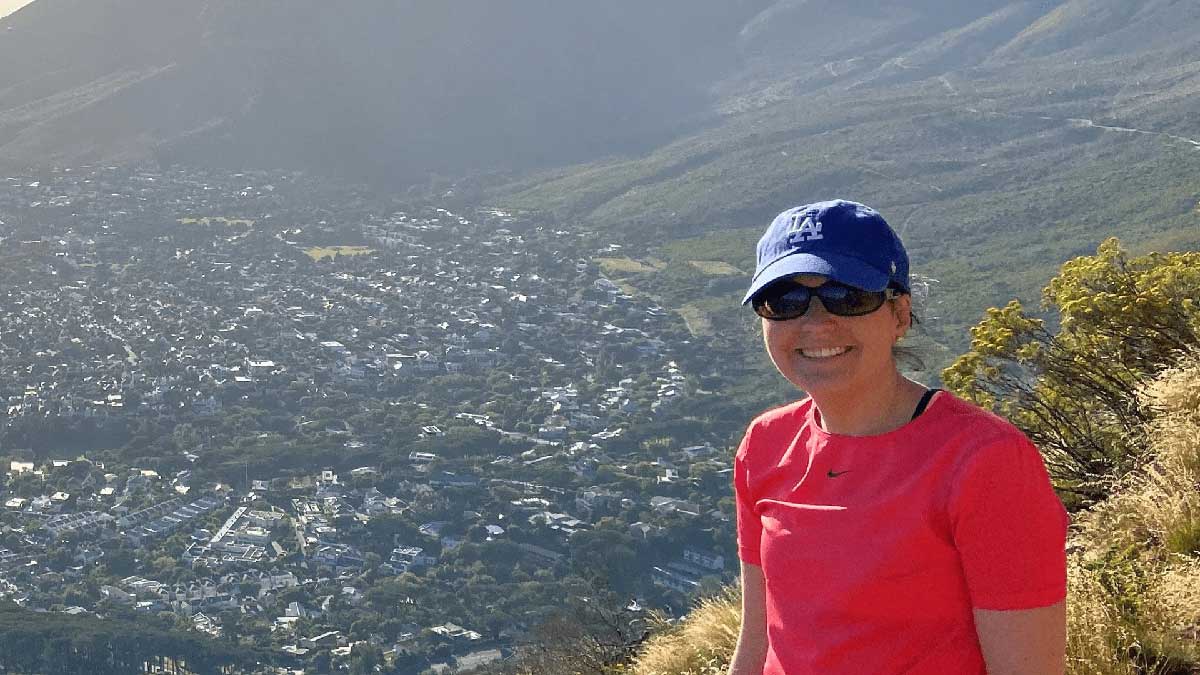 Careers in Space; AAC Clyde Space Employee Journey's
Here at AAC Clyde Space we pride ourselves on having a great team of employees; with disciplines including engineering, business development, project management and many more. Our team is made up of enthusiastic and skilled workers who are constantly pushing the boundaries of the art of the possible. As a market leader in small satellite solutions, we offer exciting job opportunities, to learn and develop skills and take your career to the next level.
Following our previous article on our apprentices & interns, we caught up with some of our employees who discussed their journey; their educational background, what inspired them and what it is like working at AAC Clyde Space.
Pavlina Dimitrova – Mission Analysis Engineer
Tell us a bit about your career prior to working at AAC Clyde Space?      
"This is my first job after graduating from Strathclyde University, so no previous industry experience. I was a sales assistant for the White Company for quite a while before that."
What did you study at university?
"I did a BEng in Aeronautical Engineering at Glasgow Uni and an MSc in Mechanical Engineering with Aerospace at Strathclyde."
What was the reason you first became interested in the space industry?
"Discovering the amazing physics behind spaceflight was what first got me excited about space in general. After that, what inspired me to work in the space industry was the fact that it contributes to everything. From weather prediction and detecting wildfires, through to global navigation to finding a whole new galaxy that is billions of light years away from us. I mean how can you not want to be a part of it?"
So Pavlina, what does your current role at AAC Clyde Space entail and what do you enjoy about it?
"At AAC Clyde Space I am working as a Mission Analysis Engineer (my dream job really), so everything from very early phase studies to the launch and early operations phase. I am also heavily involved in spacecraft attitude control analysis and algorithm development. The great thing about AAC Clyde Space is the people working here. I am extremely grateful to have the chance to work with such amazing colleagues and engineers. On top of that, new space is this fast and challenging industry that will never be boring and will always make you better. I have the opportunity to work on fantastic projects, meet customers from all over the world and solve problems every day."
Mikael Sjölén – Software Developer
Mikael, tell us a bit about your role at AAC Clyde Space?
"I work with the small-sat data handling system submodules, which means things are fast paced and there's a lot to do and learn! When I think about how the products that we're developing and testing will be zipping around the earth soon, I get the feeling that what we're doing is actually pretty cool. We have big dreams and plans for the future of our spacecraft – it's so important to know we're going somewhere! For me, knowing the ins and outs of our products and understanding their limitations (by testing) is essential to help us get to where we want to be."
What other jobs have you worked during your career?
"Prior to working at AAC Clyde Space I worked at Ericsson, a telecommunications company. It involved a lot of hands-on work integrating and testing hardware and software. Always something new, from base station hardware, mobile platforms, cloud hardware to working on cavity filter tuning."
What did you study at university?
"An honours Electrical Engineering Bachelor's degree at the University of Queensland, Australia."
What inspired you to get into the space industry?
"Every boys dream isn't it – rockets and space. An opportunity popped up and it was too good to miss…"
Pamela Anderson – Head of Institutional Engagement
Tell us a bit about your career journey so far?
"I joined AAC Clyde Space as the Head of Institutional Engagement in March 2020. I work in the Business Development Team and engage with Space Agencies, like the European Space Agency (ESA) and the UK Space Agency, to look at how we can support the development of new technology at AAC Clyde Space. I will also be working closely with Universities to form collaborations and understand how their research activities could support our Technology Roadmaps."
How has you experience working at AAC Clyde Space been?
"Every day is busy at AAC Clyde Space! Working with a company at the forefront of the New Space industry is really exciting. It's great to work with such a fantastic team who all have the same enthusiasm for space and innovation. Being part of the thriving space sector in Scotland is also a privilege, there are so many fantastic things happening on our doorstep."
What did you study at university?
"I studied Aero-Mechanical Engineering at Strathclyde. I then stayed at the University to do a PhD in Mechanical and Aerospace Engineering doing research in Mission Analysis and Design for new orbits for observation of the Earth's Polar Regions."
What set off your interest in the space industry?
"I always had an interest in space, having gone to the Kennedy Space Center as a child. I then had an amazing Physics teacher at High School who helped me to enter the Scottish Space School to travel to the Johnson Space Center in Houston with other pupils from all over Scotland, where we met NASA Scientists, Engineers and Astronauts. This experience really sparked my interest in engineering, and I thought that would be the best route to a career in the space industry. "
Pär Sällström – Mid Manager & Export Control Manager
Tell us a bit about working at AAC Clyde Space and what is your role within the company?
"AAC Clyde Space is a versatile place to work in, in a very rapidly growing business field where new things happen every day. Being in the NewSpace business, new technology and companies arise daily it seems, and the work is adapted to meet new needs all the time. During my time in the business development team I have met a lot of incredible people all over the world, all driving towards the same goals. I first started as process engineer working with the clean room manufacturing team setting up new processed for high end packaging solutions. Later on, as growing more experienced with the space business, I transferred over to the business development team making use of my studies in Economics. In the last few years I have also parted my time with handling of Export Compliance related issues within the company."
What did you study at university?
"I have an engineering background and hold a MSc degree in Material Engineering from Uppsala University. Early in my studies I felt the need to get a better understanding in where and how to make value out of my engineering skills from a business perspective, so in parallel I started studying Economics and received a Bachelor degree within this field as well when graduating. After graduating I started my carrier at Silex Microsystems, a Swedish manufacturing facility producing high end Microelectromechanical systems, where I was part of a team responsible for the startup of a state-of-the-art 8"-wafer production line. I stayed at Silex for a few years and then moved over to AAC Clyde Space."
What inspired you to get into the space industry?
"During my first job I had the opportunity to work with AAC Clyde Space on one of their miniaturization projects. The project aimed to develop a control unit suitable for extreme temperature environments to be used on the motor drive assembly of a Mars exploration vehicle. That project greatly boosted my curiosity for space technology and I started to scout for possibilities to join AAC Clyde Space more permanently."
James Buckle – Mechanical Engineer
James, tell us a bit about your role at AAC Clyde Space and your favourite aspects of the job?
"At AAC Clyde Space I am the mechanical design authority for the team, overseeing a team of specialist engineers who each concentrate on specific areas of design of satellites and subsystems, from mechanical survival to thermal performance assurance. What I enjoy most about my role is that it is fast paced and varied."
We would love to hear a bit about your career prior to working at AAC Clyde Space?
"Before coming to AAC Clyde Space I did a PhD in Robotics, and then worked as a university-based research engineer looking at thermal energy recovery methods, teaching everything from basic electronics to automotive engine design. I studied Integrated Engineering (MEng) and then my PhD in Robotics at Liverpool university."
What about the space industry intrigued you?
"I liked the idea of doing cutting edge design work and fast paced projects, in technically challenging environments – I had never considered space before, but I liked the challenge!"
Malcolm McRobb – Senior Mechanical Engineer
So, Malcolm what do like about working at AAC Clyde Space?
"What makes AAC Clyde Space such a great company to work for is not just because we get to put things into space; for me it is because of the amazing team of individuals we have at the company. A job, as with any, can often be stressful and frustrating, but when you work with as many talented engineers, technicians and support staff as we do, you know you can always rely on the whole team to pull together to get the job done. On top of this, there is a friendly and personable atmosphere within the company where many are friends both within and outside of work. This can be hard to find elsewhere and it is part of what makes AAC Clyde Space unique."
Tell us a bit about your career before you started working at AAC Clyde Space? 
"Before AAC Clyde Space, I worked as post-doctoral research associate over the years at the University of Glasgow, studying amongst many things, deployable space systems and more recently, on emerging space technologies with a focus on on-orbit manufacturing of macro-scale orbital structures. In amongst this, I also taught 1st year Materials Engineering for a short period."
What did you study at university?
"As an undergraduate, I studied for a Masters of Mechanical Engineering at the University of Glasgow, James Watt School of Engineering. Upon completion of this, I was awarded an EPSRC scholarship to study for a PhD (again at the University of Glasgow) to study the nonlinear behaviour of mechanical oscillators for energy harvesting devices."
What sparked your initial inspiration into the space industry?
"As to what inspired me to enter the space industry, you can perhaps discern from my education history that as a student, I never actually considered a career in space. Truth be told, if it were not for my PhD supervisor – Professor Matthew Cartmell, and a unique set of circumstances, I might never have ended up where I am. Professor Cartmell is one of those rare engineers who is exceptional across many fields, one being nonlinear dynamical behaviour of mechanical oscillators (he literally wrote the book), another being the Earth to Moon payload transfer using momentum exchange tethers. Because of this, I shared an office space with a PhD colleague who himself was studying momentum exchange tethers with Professor Cartmell. This same colleague was also participating in an ESA initiative called REXUS (Rocket Experiments for University Students), whereby they were attempting to launch a student project to the edge of space. However, it just so happened that the team were struggling for mechanical support, and given that both my PhD supervisor and my office mate were involved, I was asked to join the team part way through. Whilst, as I have mentioned, I had never considered space applications before, this experience within the REXUS programme was exceptional and I attribute that alone to being the seed of my eventual career. After our participation in this programmes, and upon completion of my PhD, I was offered a post-doctoral position with Dr Patrick Harkness of the University of Glasgow to develop a CubeSat-based aerodynamic drag sail in partnership with AAC Clyde Space. As you can imagine, this was the start of my career with AAC Clyde Space where I have seen the company grow from as few as 15-20 staff, to where it is now."
We hope this has given better insight into what it is like to work at AAC Clyde Space and the different journeys our employees have been on. With Europe's space industry continuing to grow and offer vast opportunities there is no better time to launch your career. Make sure to keep and eye out on our careers page for all exciting job opportunities."
Sign up to our newsletters for the latest news, projects and more delivered straight to your inbox
"*" indicates required fields