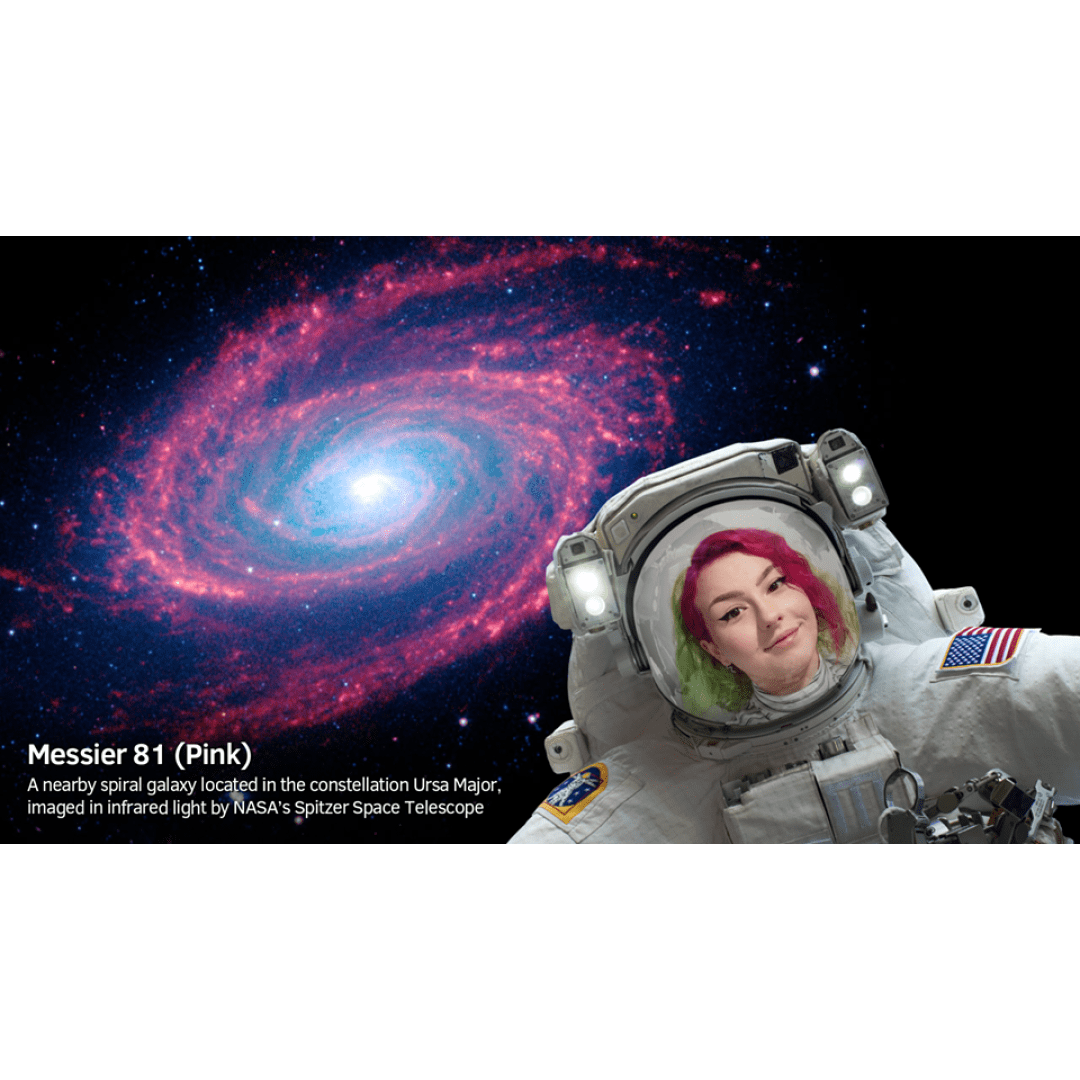 Launching Your Career in The Space Industry
Many of the next generation AAC Clyde Spacers are launching their careers in the space sector through our apprenticeship, student internship programmes and collaborative projects with universities.  This approach helps to develop skills and experience through practical , one-to-one teaching and inclusion in our live projects.
Following our Careers In Space live event in April, we caught up with some of our apprentices and interns to chat with them about working in the space sector and we wanted to share some of their experiences with you.
We spoke to Natasha Cosgrove, an apprentice based in our Glasgow office to find out a bit more about her role and how she got it…
Natasha, what would you say is the most enjoyable aspect of your apprenticeship?
"I would say though my whole apprenticeship what I've most enjoyed is being able to talk to students and woman at apprenticeship/women into engineering events. To know that I have possibly helped someone find a different course than just university or to educate girls in school to what engineering could be for them has been personally very rewarding to me as this is how I found out about apprenticeship options in school."
How did you end up in your apprenticeship role at AAC Clyde Space?
"I went for an apprenticeship straight out of school as working within the field I was interested in and could develop within wasn't as nerve wracking as the idea of putting everything into university/college at the time.  I went for an interview with Tell Training to discuss my qualifications and what sectors I would like to work in, I then got an interview for AAC Clyde Space. At that point I had no idea what AAC Clyde Space was, only that they were in Glasgow and was a small tech company specialising in electronics because of my interests. So when I got the interview I looked up what AAC  Clyde Space was to see that it was within the space industry something that I had always been interesting to me, went to the interview and I got a call back to work within the week with a start date."
What is it like for yourself working in the space sector?
"To work in the space sector has always been something I've looked towards as a goal even from my interview I expressed my love of all aspects of space and how it affects our earth, so to know I am one of the few people given this opportunity and to see where the space industry is heading makes me very excited for the future."
What are your plans for after your apprenticeship?
"I hope to go to university to continue building up my career within AAC Clyde Space and the space industry. Working within this industry has shown me that there are so many options within the space sector and I hope to remain within this fast growing industry for as long as possible."
We then talked with Samuel Chan Sin Yan, our Operation's Intern based in Glasgow…
So Samuel, what is that interests you most about working in the Space sector?
"I enjoy working in the Space sector because space is a constant challenge. No mistakes can be made, and everything must be planned and executed perfectly. I love being challenged and space offers one of the most exciting challenge as an engineer."
Tell us a bit about your role at AAC Clyde Space and what aspects you enjoy?
"What I am enjoying most about an internship at AAC Clyde Space is how much trust is given to the interns. I really appreciate being part of a team and having no distinction with the actual employees. As an intern discovering the professional world, it is exciting to work on projects with high stakes. It is a great opportunity to work on within the space industry."
What was the reason you got into the space industry?
"I ended it up in this industry thanks to my studies, I am in my final year at the School of Aerospace Science Engineering in France, ELISA Aerospace, studying Aerospace Engineering and will be graduating in 2020. I got my internship at AAC Clyde Space through a network connection. The operations team needed extra employee for NSL-1 launch last year and I joined the company for the summer. I then returned this year to work on PICASSO.
What are you career aspirations at the moment?
"My career aspiration is to keep working in the space industry, I like that the work is varied, which keeps it exciting and interesting. The space industry is an exciting place to have a career and it offers a vast array of career opportunities which will leave me with various paths to go down when I graduate university.
We also spoke to David Forsberg, a student from Uppsala University who is carrying out his Master's thesis project at our Swedish headquarters…
Tell us a bit about what it is like being part of the space industry?
"I think what really interests me about working in the space sector is that you can make something that can survive in space and function after being launched in a rocket. I also like the idea that aspects of my project could be used in making a satellite one day if I am lucky. Doing something out of the ordinary and challenging is a big part of why I chose to do my thesis project in the space sector.
How are you finding your role at AAC Clyde Space?
"In regards to my role at AAC Clyde Space, I enjoy getting to try several different things in the scope of my thesis project. It is fun to apply all the things I have studied to a project, but also learn how the company does it. Another thing I enjoy is that feel like I am included in the company. I've had a great reception and I can join in on the office activities like the fika on Fridays we have in Uppsala (Fika is a tradition here in Sweden where we have a coffee and cake break)."
So David, how did you end up doing your thesis project at the company?
"I got to visit the company as part of a course in electronics in extreme environments. I wanted to learn more about the space environment and how you design spacecraft so I asked if I could do a thesis project at AAC Clyde Space and luckily, they agreed."
Do you have any future career plans for after your studies?
"Continuing work in the space sector is definitely something I am considering after I finish university. Specifically, working in a role that helps technology move forward and where my work is varied."
It is an exciting time to be part of the space industry, with New Space opening up and emerging developments in the global space-based economy it's providing ever increasing career opportunities for an eclectic range of professions from engineers, project managers to sales, lawyers and more.
Keep your eyes peeled for our upcoming events. We'll be hosting a Careers in Space event later this year aimed at further education students, primarily focusing on careers in the Swedish space industry. This event follows our successful Careers in Space STEM event (in conjunction with the UK Space Agency) for early education earlier this year.
The event details will be published on our website in the coming months.
Sign up to our newsletters for the latest news, projects and more delivered straight to your inbox
"*" indicates required fields