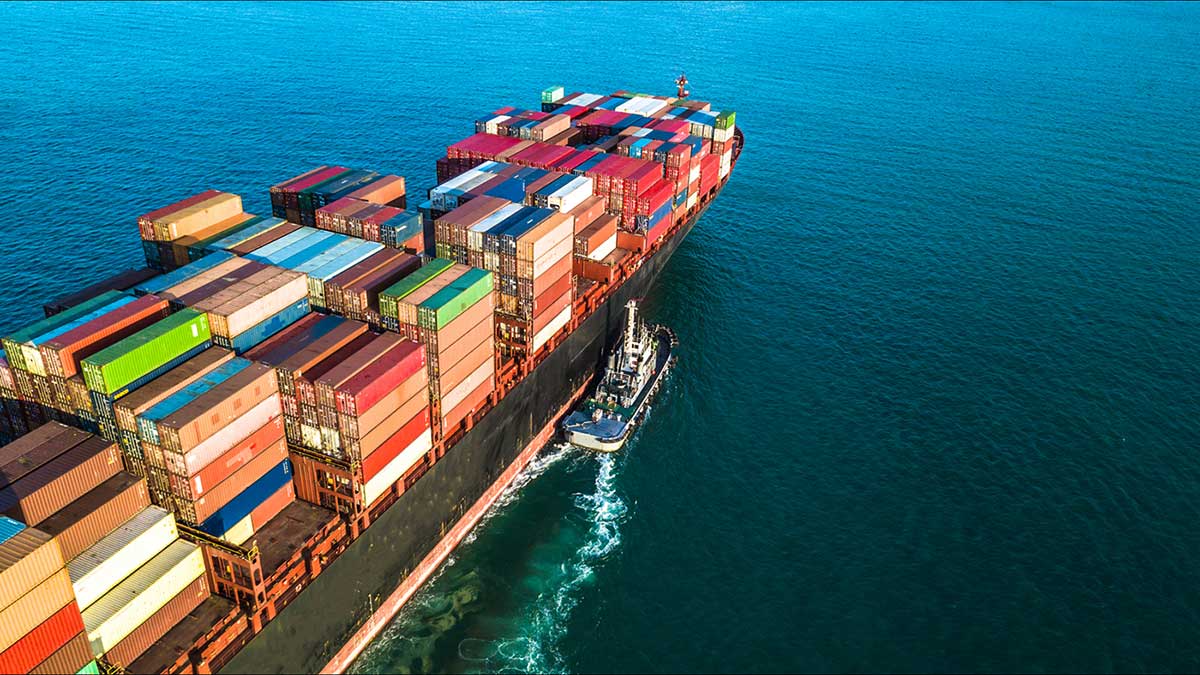 World Maritime Day 2021 "Seafarers: at the core of shipping's future"
The COVID-19 pandemic massively affected everyone's lives and Seafarers were no exception, with hundreds of thousands of ship workers stranded as the travel restrictions were imposed during the pandemic, it was brought to attention the invaluable role they play to global supply chains as well as the overall safety and security on board ships. This year's World Maritime theme is Seafarers however the day has an overall focus on the importance of shipping safety, maritime security, and the maritime environment.
Our oceans are subject to neglect and pollution which, if left unchecked, could be devastating for the future of our planet. Space-based Earth observations and monitoring can be beneficial in observing oil spills, spotting harmful algal blooms and detecting harmful microplastics. These satellites also monitor the health of fisheries and track illegal fishing.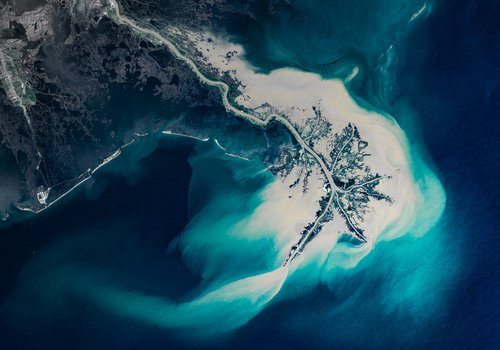 This will be crucial as we strive to protect our planet. Our oceans cover three-quarters of the Earth's surface, contain 97 percent of the Earth's water, and represent 99 percent of the living space on the planet by volume (United Nations). The world's oceans – their temperature, chemistry, currents, and life – drive global systems that make the Earth habitable for humankind. Our rainwater, drinking water, weather, climate, coastlines, much of our food, and even the oxygen in the air we breathe, are all ultimately provided and regulated by the sea.
Careful management of this essential global resource is a key feature of a sustainable future. Despite this information being known, there is a continuous deterioration of coastal waters owing to pollution and ocean acidification, which has an adverse effect on the functioning of ecosystems and biodiversity. Academia, government agencies, and industry are joining forces like never before to design increasingly accurate instruments and satellites to improve environmental surveillance and generate reliable data, filling in the gaps of our understanding for informed decision-making.
A key indicator of ocean health is to observe the changing biology of the ocean surface, a previously expensive activity that made regular monitoring challenging to achieve. AAC Clyde Space designed, produced, and launched the SeaHawk platform in 8. Seahawk is led by the University of North Carolina Wilmington and supported by NASA and is a follow-on mission from the highly successful SeaWiFS (Sea-Viewing Wide field-of-View Sensor) mission, launched in 1997. Over 20 years on, Seahawk is able to replicate the performance of the SeaWiFS mission except it is approximately 100 times smaller, lighter, and cheaper.
The spacecraft carries a cutting-edge multispectral imager, designed by Cloudland Instruments, called 'HawkEye' to perform Ocean Colour monitoring. The data is integrated into NASA's SeaWiFS Data Analysis System (SeaDAS) and is distributed worldwide by the NASA Ocean Biology Distributed Active Archive Center at Goddard Space Flight Center. The data gathered by SeaHawk will enable a greater understanding of the marine food chain, oceanic climate, fisheries, and pollution phenomena. This information will be vital to our ability to monitor and support the health and the sustainability of our oceans.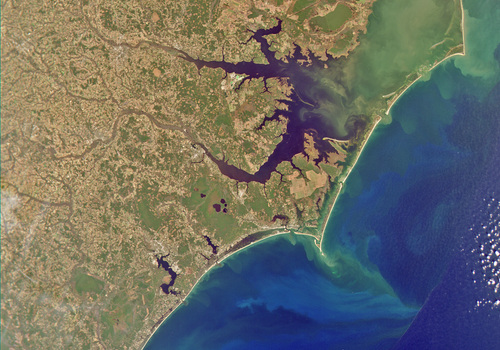 Maritime traffic is also a global concern, with over 80% of all trade between countries being carried by ships, according to the United Nations, and four times as many ships at sea now than in 1992, there is growing concern about the detrimental effects to the health of oceans, the safety of seafarers, and congestion.
AAC Clyde Space announced the development of the next generation of maritime communications in collaboration with Saab, and ORBCOMM in 2020 as part of a Swedish Transport Administration funded programme. The space-based VDES (VHF Data Exchange System) payload will create two-way communication between satellite and ground, marking the beginning of a new era in global maritime communications.
The VDES system will not only integrate with e-navigation systems, enabling savings in fuel and emissions of up to 25%, but it will also provide better coordination between ships through the increased bandwidth in comparison to the widely used Automatic Identification System (AIS). The improvement on ship navigation will help move towards creating safer oceans for Seafarers as this will result in fewer accidents and in the case where accidents do occur, VDES will enable quicker response times, improving safety. The system is especially impactful when combined with other technology for the detection of piracy, illegal fishing, smuggling, and transhipments.
AAC Clyde Space is manufacturing, delivering to orbit, and operating a fully integrated 6U CubeSat, IOD-3 AMBER, for our partners at Horizon Technologies for use in its AMBER SIGINT (Signal Intelligence) programme. The satellite will be used to provide commercial customers worldwide with end-to-end data services to help track and combat illegal maritime activity. Two additional AAC Clyde Space satellites will make up part of the Horizon Space Technologies' Amber™ constellation, dedicated to delivering Maritime Domain Awareness (MDA) intelligence data.  The EPIC-6U satellites will be used to locate and track vessels worldwide by geolocating and demodulating RF signals in a system that can be used for illegal activity such as piracy, illegal trans-shipments, and various other detective purposes. Using satellites to create improved detection and reduce illegal activity can not only reduce threats to the maritime industry but ensure seafarers are kept as safe as possible while out at sea.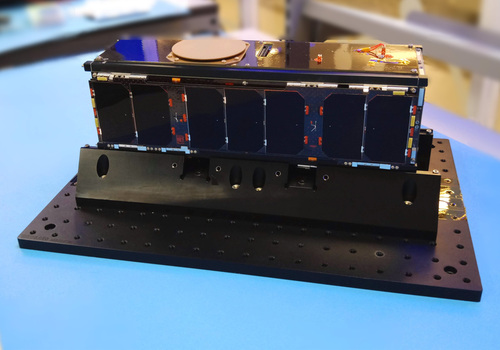 Working with these valuable partners we are in turn enabling businesses and governments to understand the environment better, manage our planet's resources more efficiently, and help us all to live more sustainably. Delivering high-quality, timely data from space for a better life on earth is at the forefront of AAC Clyde Space's goals.
Contact our team today and let's chat about your latest mission and data requirements, and we can work towards creating safer oceans together.
Sign up to our newsletters for the latest news, projects and more delivered straight to your inbox
"*" indicates required fields