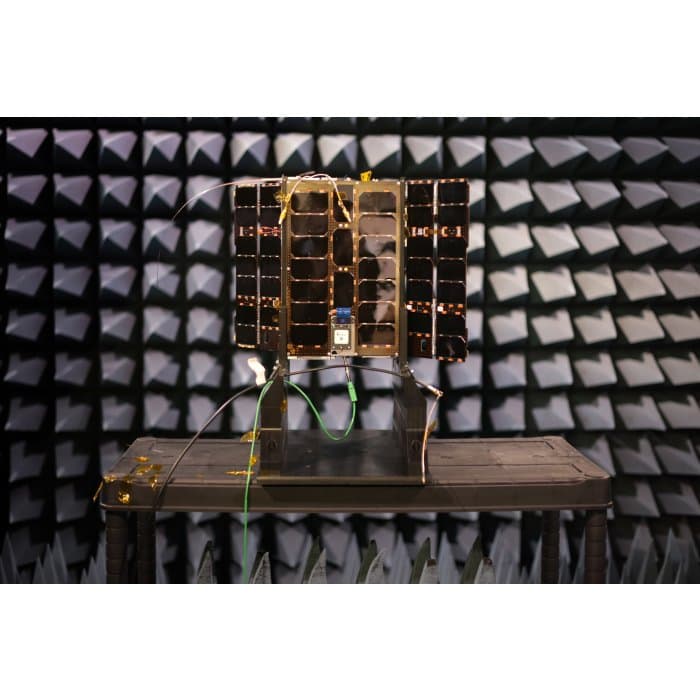 AAC CLYDE SPACE WINS 4.6 MGBP ORDER FROM HORIZON TECHNOLOGIES
AAC Clyde Space ("AAC"), a leading New space company, has won a 4.6 MGBP order for a full turn-key solution from Horizon Space Technologies, including two new satellite launches, operations and data delivery. The satellites will become part of the Horizon Space Technologies' Amber™  constellation dedicated to delivering Maritime Domain Awareness (MDA) intelligence data.
The EPIC-6U satellites will be able to locate and track vessels worldwide by geolocating and demodulating RF signals in a system that can be used to fight piracy, illegal trans-shipments, illegal fishing, and refugee smuggling, but can also be used for other purposes such as detecting and tracking a variety of RF emitters. The mission delivers a commercial service and may be extended to include more than ten (10) additional Amber™ CubeSats.  Horizon Space Technologies' first customer is the UK National Maritime Information Centre (NMIC) in Portsmouth.
Click Here To View the Joint Maritime Security Centre Animation Video
The two satellites in this order are scheduled for launch in the 2nd half of 2022. The order is a follow-on order from the Satellite Applications Catapult IOD programme (IOD-3 AMBER), for which AAC will also deliver a 6U CubeSat to the International Space Station (ISS) in 2021, from where it will be deployed into orbit.
"Amber™ is a perfect illustration of where new satellite technologies pry up demand for space-based services from existing and new customers. We look forward to taking an active role in reinforcing this strong trend for many years to come," says AAC Clyde Space CEO Luis Gomes.
"We are looking forward to expanding our current partnership with AAC Clyde Space as we move forward with more launches and advanced versions of our mission payload. They are a key part of the Amber™ team," says Horizon Technologies CEO John Beckner.
Horizon Technologies is a global leader in innovative solutions for signals intelligence. The satellites will be manufactured at AAC's site in Glasgow.
Sign up to our newsletters for the latest news, projects and more delivered straight to your inbox
"*" indicates required fields