AAC CLYDE SPACE, ORBCOMM AND SAAB ENTER MEMORANDUM OF UNDERSTANDING TO DEVELOP THE NEXT GENERATION OF MARITIME COMMUNICATION SERVICES
AAC Clyde Space AB, a leading New Space company, has entered a Memorandum of Understanding to cooperate with ORBCOMM and Saab to develop the next generation of global maritime communication services based on a VHF Data Exchange System (VDES). The parties, collaborating under a new brand named AOS, aim both for services directed to end customers as well as for safety of navigation services. The goal of the consortium is to create a global maritime communication network enabling ship-to-ship and ship-to-shore communication everywhere on the globe.
The cooperation shall include both terrestrial and space-based demonstrations of selected applications, to help fine tune the joint VDES efforts.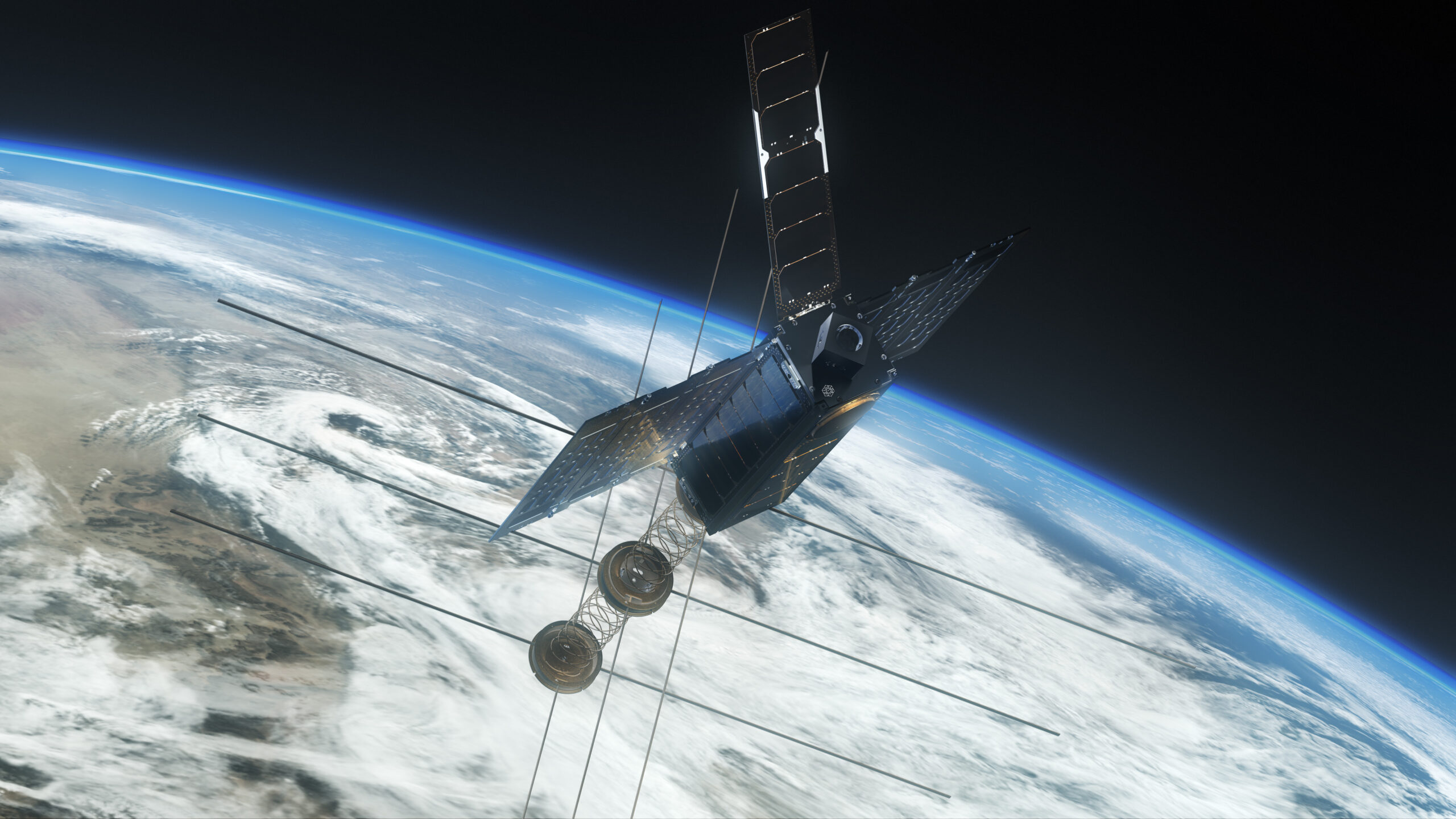 "I look forward to extending our cooperation with Saab and ORBCOMM to realize our vision of creating the first dedicated maritime communication system, enabling great improvements for seafarers and their loved ones, the shipping industry as well as our planet," says AAC Clyde Space CEO Luis Gomes.
Greg Flessate, ORBCOMM's SVP & GM, Government and AIS, stated "ORBCOMM is excited about further progressing our 20-plus year heritage and expertise in space-based maritime VHF communications. This is a natural evolution for ORBCOMM, from pioneering satellite AIS and now leading the way with two world-class organizations such as AAC Clyde Space and SAAB into space-based VDES. We especially look forward to working with our solutions partners in our long-established maritime information ecosystem to develop value-driven commercial and government applications and use cases for VDES."
"The innovative VDES technology is gradually becoming established as the next generation of AIS. VDES will increase the maritime safety and contribute to a greener shipping industry. We are proud to be part of the AOS cooperation and look forward to having our first VDES satellite up in space next year", says Johanna Gustafsson, Head of Transpondertech Saab.
Long term, the parties intend to create a global VDES communication network with low latency and a high, two-way bandwidth for ship-to-ship and ship-to-shore communication everywhere on the globe.
AOS has been established as a brand for the continued development of VDES services and is co-owned between the parties. More information on AOS can be found at www.AOS-VDES.com.
In August 2020, AAC Group, Saab and ORBCOMM announced the development of a space-based VDES system, to which AAC will deliver a 3U demonstration satellite planned to launch in the second half of 2022. By adding space-based capability to VDES, the communication system's range increases from the shoreline to anywhere in the ocean, converting what is currently a predominantly coastal system into a global maritime system. With up to 32 times more bandwidth than the current, widely used Automatic Identification System (AIS) communication, VDES can be integrated with e-navigation systems, enabling savings in fuel and emissions of up to 25 percent, aiding navigation, and increasing safety. The bandwidth also creates opportunities for a wide range of other services, such as delivery of weather data, messaging, etc.
Sign up to our newsletters for the latest news, projects and more delivered straight to your inbox
"*" indicates required fields