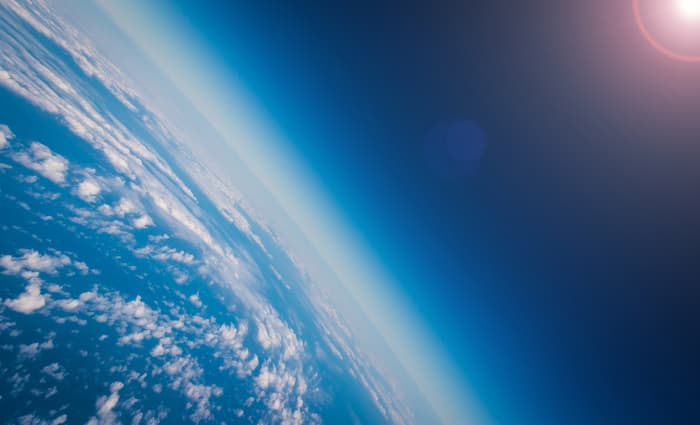 IOD-3 AMBER READY FOR FIRST UK SATELLITE LAUNCH
AAC Clyde Space's has shipped the small satellite IOD-3 Amber™ to the launch site Cornwall Spaceport where it has been prepared for launch on a Virgin Orbit launch vehicle, the first ever launch from UK soil. The launch is planned to take place before year-end.
IOD-3 Amber forms part of the Satellite Applications Catapult's In-Orbit Demonstration (IOD) programme, which supports UK businesses to rapidly develop and launch a satellite data service into orbit. The 6U cube satellite has been developed by the Satellite Applications Catapult, Horizon Technologies, the UK Space Agency and was designed and built by AAC Clyde Space.
The cutting-edge satellite is designed for communication missions and carries Horizon Space Technologies' AMBER Payload, dedicated to delivering Maritime Domain Awareness intelligence data. It is highly integrated and utilizes in-built precision engineered avionics with decades of heritage from AAC Clyde Spaces widely used subsystems.
IOD-3 Amber will be able to locate and track vessels worldwide by geolocating and demodulating RF signals in a system that can be used to fight piracy, illegal trans-shipments, illegal fishing, and refugee smuggling, but can also be used for other purposes such as detecting and tracking a variety of RF emitters. The satellite will be the first of more than twenty in Horizon's planned Amber constellation.
 "The whole team at Horizon Technologies applauds this critical step in our path to orbit.  We have been working closely with AAC Clyde Space and the Satellite Applications Catapult for many months now, and it's great to see that our customers are now closer to receiving the unique dataset from the Amber™ constellation," says John Beckner, CEO of Horizon Technologies
"This inaugural launch illustrates the strength of the UK space industry, placing several domestically developed cutting edge small satellites into orbit. AAC Clyde Space is proud to have a central role in the UK's development of a sustainable, commercial small satellite launch market," says AAC Clyde Space CEO Luis Gomes.
"Glasgow is a global hub of small satellite manufacturing, pioneered by companies like AAC Clyde Space and supported by a thriving sector across the country. We're building a sustainable, commercial launch market to give these companies access to space from UK soil and catalyse investment from all over the world. As we countdown to the first launch from Spaceport Cornwall, it's very encouraging and exciting to see British-built satellites, including IOD-3 Amber, beginning their journey to orbit from the UK," says Ian Annett, Deputy CEO of the UK Space Agency.
Sign up to our newsletters for the latest news, projects and more delivered straight to your inbox
"*" indicates required fields