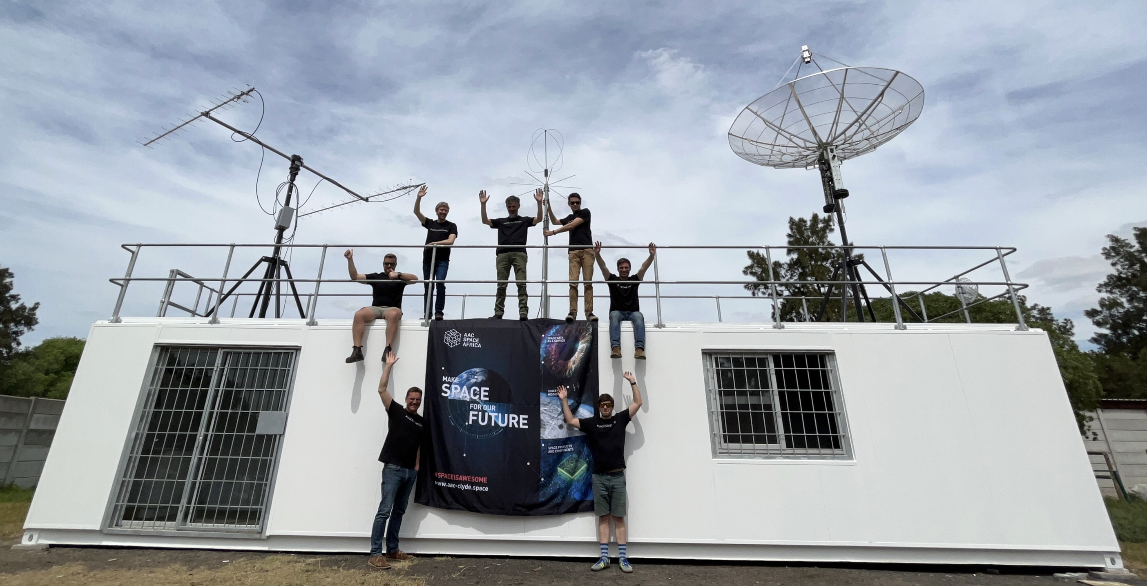 AAC CLYDE SPACE TO DELIVER GROUND STATION IN AFRICA
Leading New Space company AAC Clyde Space has through its subsidiary AAC Space Africa been selected to deliver a ground station to a client in Africa. The order valued at approx. SEK 3.4 M will be delivered in 2022.
"We are delighted to participate in the digitalization of Africa. This ground station will be a stepping stone to leverage space based data and services to improve the quality of life, safety and economic prosperity in the region," says AAC Clyde Space CEO Luis Gomes.
The ground station is essential in the operation of the client's planned satellites but can also serve other missions. It will support several frequency bands up to S-band as well as in the amateur VHF band. The ground station can be operated from the control room, remotely or in an automated mode.
AAC Space Africa will construct the ground station in South Africa with locally and internationally sourced parts. It will be fully assembled and tested In South Africa, before being dismantled, packed and shipped. Since it will be based on a converted shipping container, all the parts can be packed inside the container for shipping and loaded onto a standard container trailer. Engineers from AAC Space Africa will provide the client with extensive hands-on training.
AAC Clyde Space recently established AAC Space Africa to cater to the African space market, which is expected to grow to $10bn by 2024 (NewSpace Africa Industry Report 2019). The subsidiary has also been appointed as AAC Clyde Space's center of competence in advanced radio communication systems and machine-to-machine communication systems.
Sign up to our newsletters for the latest news, projects and more delivered straight to your inbox
"*" indicates required fields