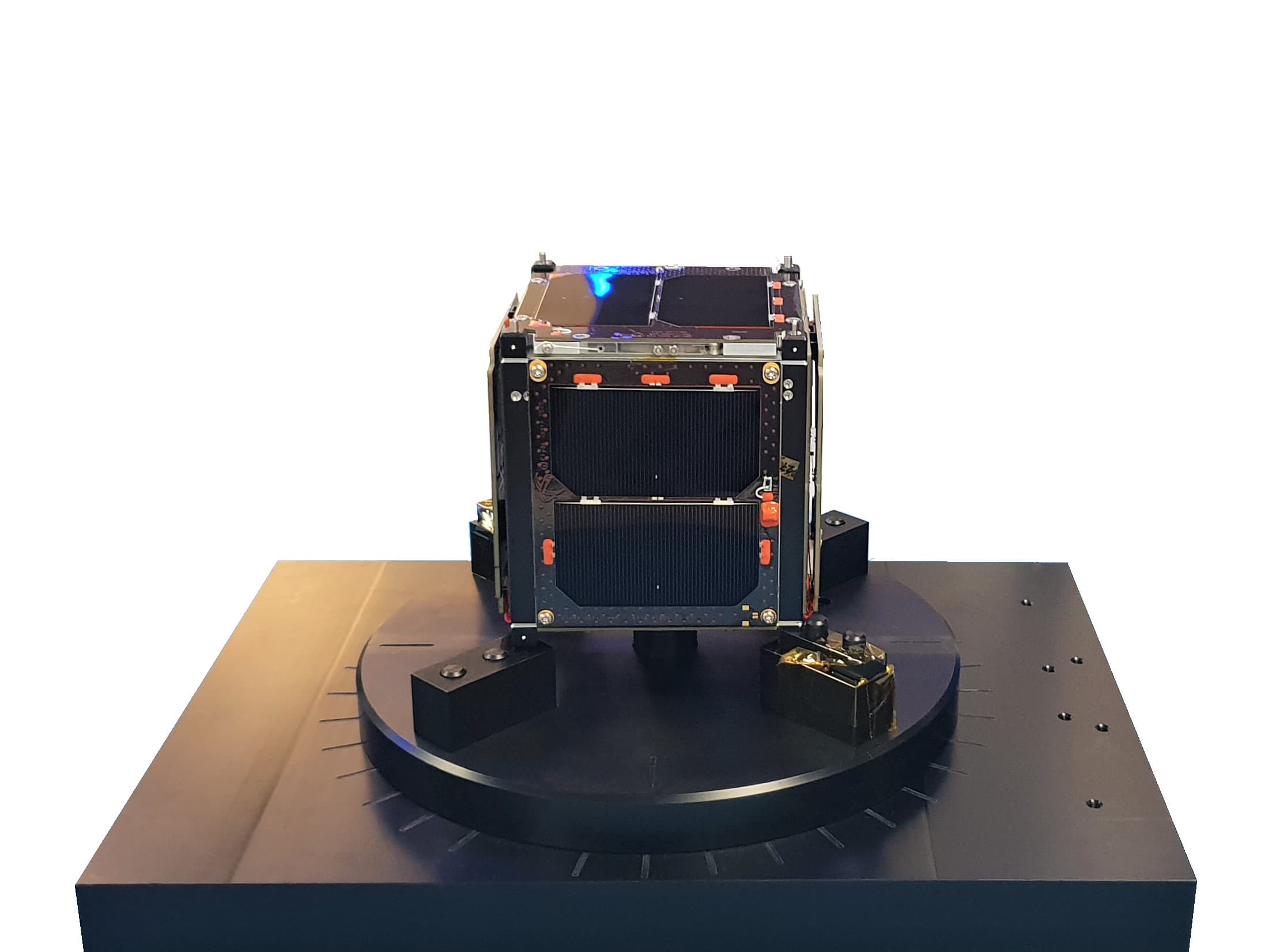 The first Mauritian Satellite MIR-SAT-1 has successfully Launched!
AAC Clyde Space had delivered Mauritius' first satellite, MIR-SAT-1, to the Mauritius Research & Innovation Council (MRIC) earlier this year. The satellite was successfully launched June 3rd onboard a SpaceX Falcon 9 rocket launching the SpX-CRS22 mission to the International Space Station (ISS) at 17:29 PM (UTC) from NASA's Kennedy Space Center in Florida. The satellite has today been deployed into space from the International Space Station, 22nd June 2021 at 12.35 CET.
Footage of the deployment can be seen here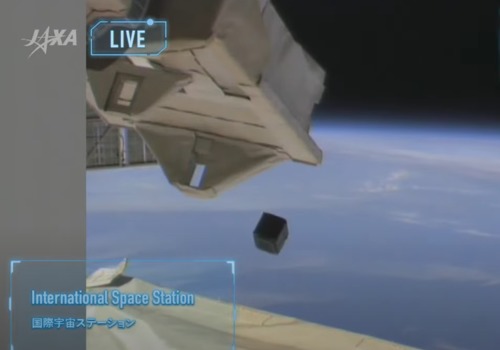 The satellite was designed in collaboration with MRIC's Engineers and built in AAC Clyde Space's Glasgow facilities and in February 2021 was delivered to JAXA to be deployed from the Japanese Experiment Module, KiboCUBE, on the ISS.
MRIC intend to use MIR-Sat-1 to build knowledge on satellite technology and on how to efficiently collect and process land and ocean data from space. This project is an important step in helping Mauritius to establish its own space infrastructure to tackle issues of national priority identified by its government. From ocean surveillance and optimal management of ocean resources such as tackling fish depletion in the Mauritian Exclusive Economic Zone, which is about 2.3 million km2 to natural disaster mitigation (i.e., frequent flooding).  AAC Clyde Space has also supported MRIC in supplying and establishing their first Ground Station, located at their headquarters in Ebene.
"Satellites are one of the most vital tools to better understand our planet. This is a milestone mission for Mauritius and serves as a model for other small island states. This pioneering mission is the start of great things to come, and we look forward to seeing the country's space-based capabilities and infrastructure develop in the coming years," says AAC Clyde Space CEO Luis Gomes.
MRIC in collaboration with the Mauritius Amateur Radio Society have been focusing on STEM outreach to initiate young Mauritians to satellite and space technology and create awareness of these fields' numerous possibilities for the Republic of Mauritius. From organising a series of training workshops for secondary school students on the building of a simplified satellite antenna to the promotion of females in STEM through other activities. Building STEM capacity across the population is critical in helping to support the country's vision of being a Spacefaring nation. (more information: www.spacemauritius.com)
"It's an exciting time for our country and for our team, the first of its kind here in Mauritius. Our primary objective for our pioneering mission is to develop our country's space-based capabilities whilst focusing on the promotion of small satellite technology in the country. We are hopeful that this first step in Space and Satellite technology could be a platform fostering STEM in the Republic of Mauritius.," says Dr Vickram Bissonauth, Research Coordinator from the Mauritius Research and Innovation Council.
This mission is part of a UNOOSA initiative (United Nations Office for Outer Space Affairs) in partnership with JAXA. UNOOSA works to help countries access and leverage the benefits of space to accelerate sustainable development.
Sign up to our newsletters for the latest news, projects and more delivered straight to your inbox
"*" indicates required fields