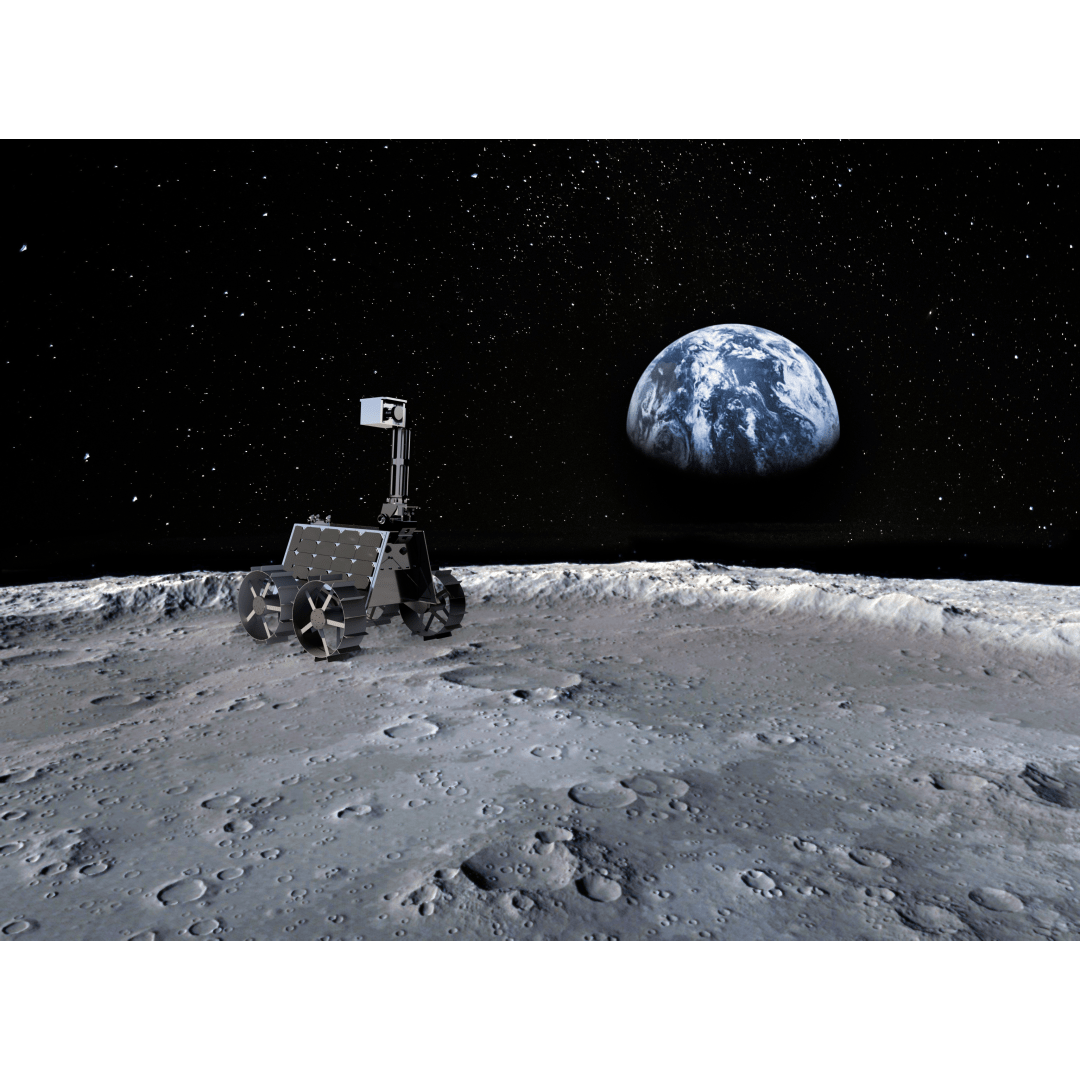 AAC CLYDE SPACE WINS COMPUTER SYSTEM ORDER FOR LUNAR MISSION
AAC Clyde Space has been selected by UAE's Mohammed Bin Rashid Space Centre (MBRSC) to deliver a 0.2 MEUR (approx. 2 MSEK) computer system for the Rashid lunar rover. This is the fourth lunar mission in which AAC Clyde Space will take part.
The lunar mission announced by MBRSC in September 2020, will place a small rover on the moon carrying several science instruments. The rover has a weight of only about 10 kilograms, placing high demands on both components and payloads to maximize the potential scientific outcome of the mission. The lunar Rover project "Rashid" is a key part of the UAE's space exploration strategy, which is centred around building new knowledge capabilities, inspiring future generations to pursue space science and research, and fostering global collaboration.
The lunar rover computer system will be used to control, manage and process images and videos generated by the four cameras onboard the Rashid Rover. AAC Clyde Space will deliver development units based on its Sirius avionics range during and engineering models in Q2 and flight models in Q4.
"Lunar missions are special to us not only because they have served as an inspiration for generations, but also since they clearly illustrate how advanced small satellite technology has become. The rapidly growing fleet of space probes is adding to the flight heritage of our products, enabling us to gain knowledge and speed up our product development," says AAC Clyde Space CEO Luis Gomes.
The mission is regarded by MBRSC an ideal opportunity to test new technologies and equipment for future space exploration, including Mars.
Sign up to our newsletters for the latest news, projects and more delivered straight to your inbox
"*" indicates required fields