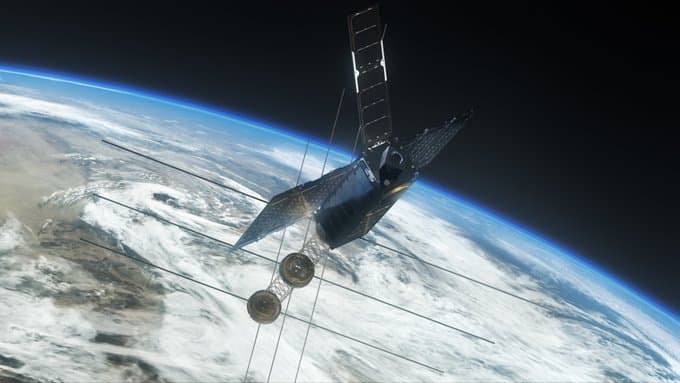 AAC CLYDE SPACE RECEIVE GBP 2.3M GRANT FROM SCOTTISH ENTERPRISE
AAC Clyde Space Glasgow will develop, manufacture and gain in-orbit heritage on its next generation nano and small satellites having secured financial support from Scottish Enterprise (SE). With a standardized and modularized design, the satellites will combine cutting edge technology with constellation ready productization.
An SE research and development grant of up to GBP 2.3M (approx. SEK 27M) will finance 50 % of AAC Clyde Space's costs for developing the next generation of satellites. The grant will be paid out over a three-year period starting July 2020 and will support activities related to R&D, new equipment acquisitions and the creation of new jobs.
The project will involve the design of a scalable architecture built around a highly integrated core avionics system.
"We are very thankful to Scottish Enterprise for their continued support. This grant will allow AAC Clyde Space to accelerate the development of future satellite architecture, which in turn will radically enhance our manufacturing capabilities. This will improve our ability to offer even more affordable cutting-edge satellites for constellations. Scottish Enterprise has once again taken a leading role in advancing the space sector in Scotland for the benefit of the business eco system, creating attractive jobs and supporting the local economy." said AAC Clyde Space CEO Luis Gomes.
"Space technology continues to be a source of fascination for people all over the world, perhaps more so now than at any other point in the past decade, and the evolution of the space sector means more and more opportunities are opening up to developers of new exploration and research solutions globally.
"Scottish Enterprise has a long-standing relationship with Clyde Space and is proud to support its latest project. With our backing, we believe the company can continue to push the boundaries of nano and small satellite capabilities and help position Scotland as Europe's leading space nation", said Linda Hanna, Managing Director, Scottish Enterprise.
Sign up to our newsletters for the latest news, projects and more delivered straight to your inbox
"*" indicates required fields