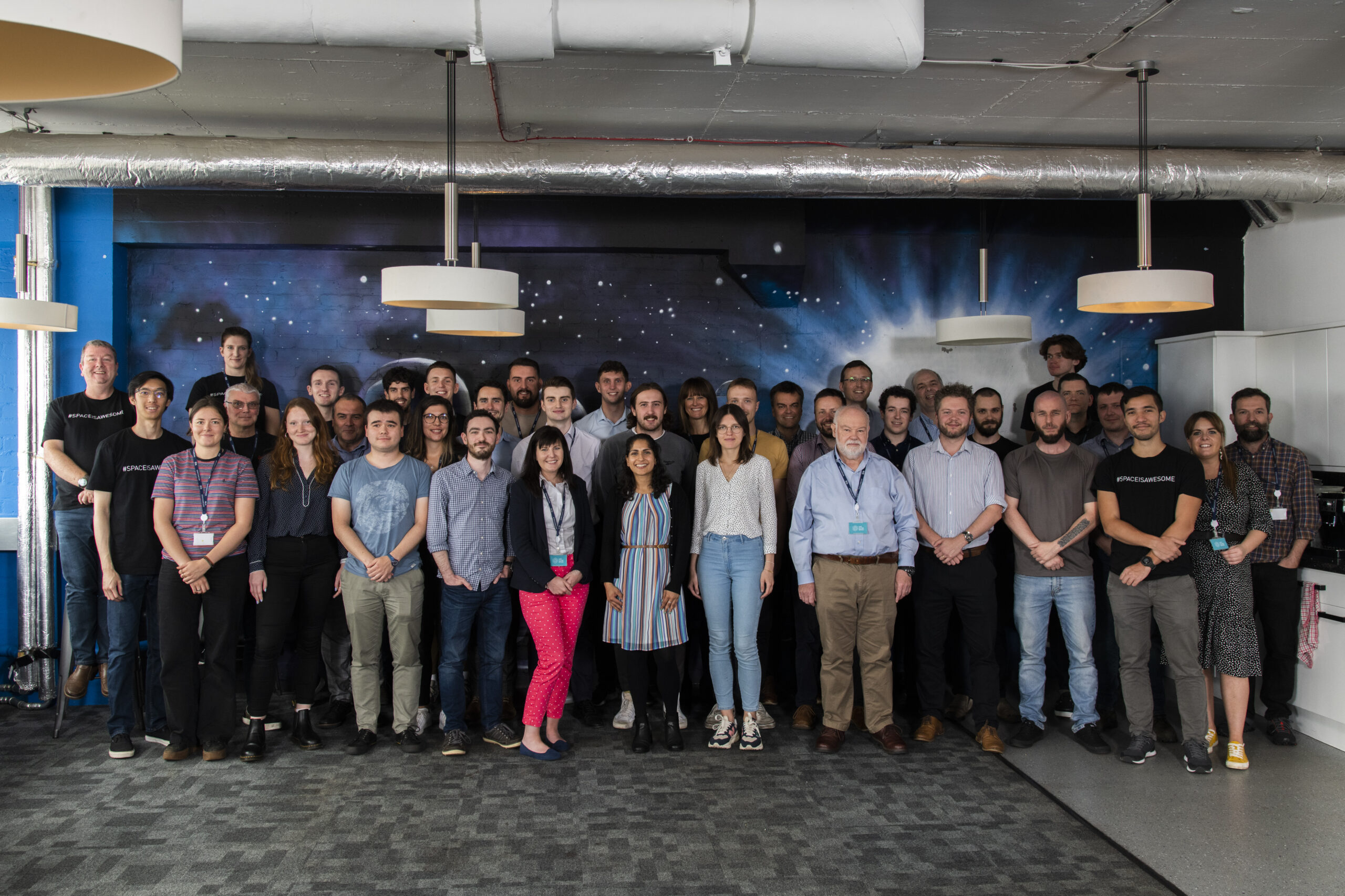 Electronics Engineer – Delft
About this Electronics Engineering role:
We're looking for a Electronics Engineer to join our AAC Hyperion team in Delft to design electronic hardware for space applications including conceptual design, schematics, PCB layout, component selection, production and testing.
Work assignments may include working on innovative optical communication technology to provide high speed downlink capabilities for small/nano satellites, or develop onboard Artificial Intelligence system to improve data transmission to Earth.
Responsibilities will include:
Design of Analog and Digital electronic systems for space applications. Product lines include laser communication, attitude control system, reaction wheel, star tracker, sun sensor, magnetometer, magnetorquer
Improve current designs and undertake design reviews with the rest of the team
Develop and maintain technical design documentation including requirements capture, technical descriptions and user manuals
Deliver the company's projects allocated to budget, schedule, and quality constraints.
Contribute towards information flow to project teams and other stakeholders
Ensure project is delivered within all statutory legal and procedural requirements.
Skills Required:
Relevant degree or equivalent experience in applicable technical environment.
At least five years of experience as Electronic Engineer
Experience with Analog and Digital electronics, various communication protocols (e.g. CAN, SPI, I2C, UART)
Electronics hardware design experience including component selection, circuit design and layout
Design for Manufacture and Design for Test awareness
Hands on diagnosis and debug of new and existing electronic designs
Knowledge of Python, C/C++
Able to manage time, work within a multicultural team and work independently
Ability to meet tight deadlines and progress several projects in parallel
Demonstrates effective decision-making
Ability to work flexibly including supporting tasks outside core competence
Communicate to both technical and non-technical audiences
Proficient in English, both verbally and written
Competent IT skills and with Microsoft software
Skills Desirable:
Experience in Aerospace and/or CubeSat
Experience with circuit simulation (SPICE)
Experience with Altium
Understanding of electronics design for harsh environments (thermal, radiation, vibration)
Knowledge of VHDL and/or EMC
Working knowledge of ECSS standards and experience of ESA processes
Experience with working in a cleanroom
Experience in working with other engineering fields like optics, mechanics, software
Experience in mentoring, developing others and sharing knowledge
Location:  Delft
Salary: Competitive
NO AGENCIES PLEASE
ABOUT AAC CLYDE SPACE
AAC Clyde Space, a leading New Space company, specialises in small satellite technologies and services that enable businesses, governments, and educational organisations to access high-quality, timely data from space. This data has a vast range of applications, from weather forecasting to precision farming to environmental monitoring, and is essential to improving our quality of life on Earth.
Our growing capabilities bring together three divisions:
AAC Clyde Space aims to become a world leader in commercial small satellites and services from space, applying advances in its technology to tackle global challenges and improve our life on Earth.
Some of our clients include Horizon Technologies, Orbcomm, NSLComm, OHB Sweden, Intuitive Machines, Orbital Micro Systems, the United States Airforce Academy, UK Space Agency, European Space Agency and NASA.
AAC Clyde Space's main operations are located in Sweden, the United Kingdom, the Netherlands, the USA and South Africa, with partner networks in Japan and South Korea.
Openness to Flexible Working
We recognise work-life balance is important so we are open to discussions around flexible working, depending on the nature of the role and business needs.  If you would like to know more, please ask the Hiring Manager during any recruitment process that you may be involved in.
As part of our recruitment process, we collect and process personal data relating to job applicants. We are committed to being transparent about how we collect and use this data, please click here to see our job applicant privacy notice.
AAC Clyde Space has a legal responsibility to ensure that all its employees have the legal right to live and work in the EU or the country in which they plan to work. Therefore, if you are made an offer of employment, this will be subject to AAC Clyde Space verifying that you are eligible to work in that country before you start work. AAC Clyde Space are an equal opportunities employer and welcome applications from all suitably qualified persons regardless of their race, sex, disability, religion/belief, sexual orientation, or age.
Please note that if you have not heard anything from us within 2 weeks of the closing date, your application has on this occasion been unsuccessful. You will be sent an email by our recruitment team acknowledging receipt of your application and we would welcome that you follow up with them for feedback.
"*" indicates required fields
Sign up to our newsletters for the latest news, projects and more delivered straight to your inbox
"*" indicates required fields