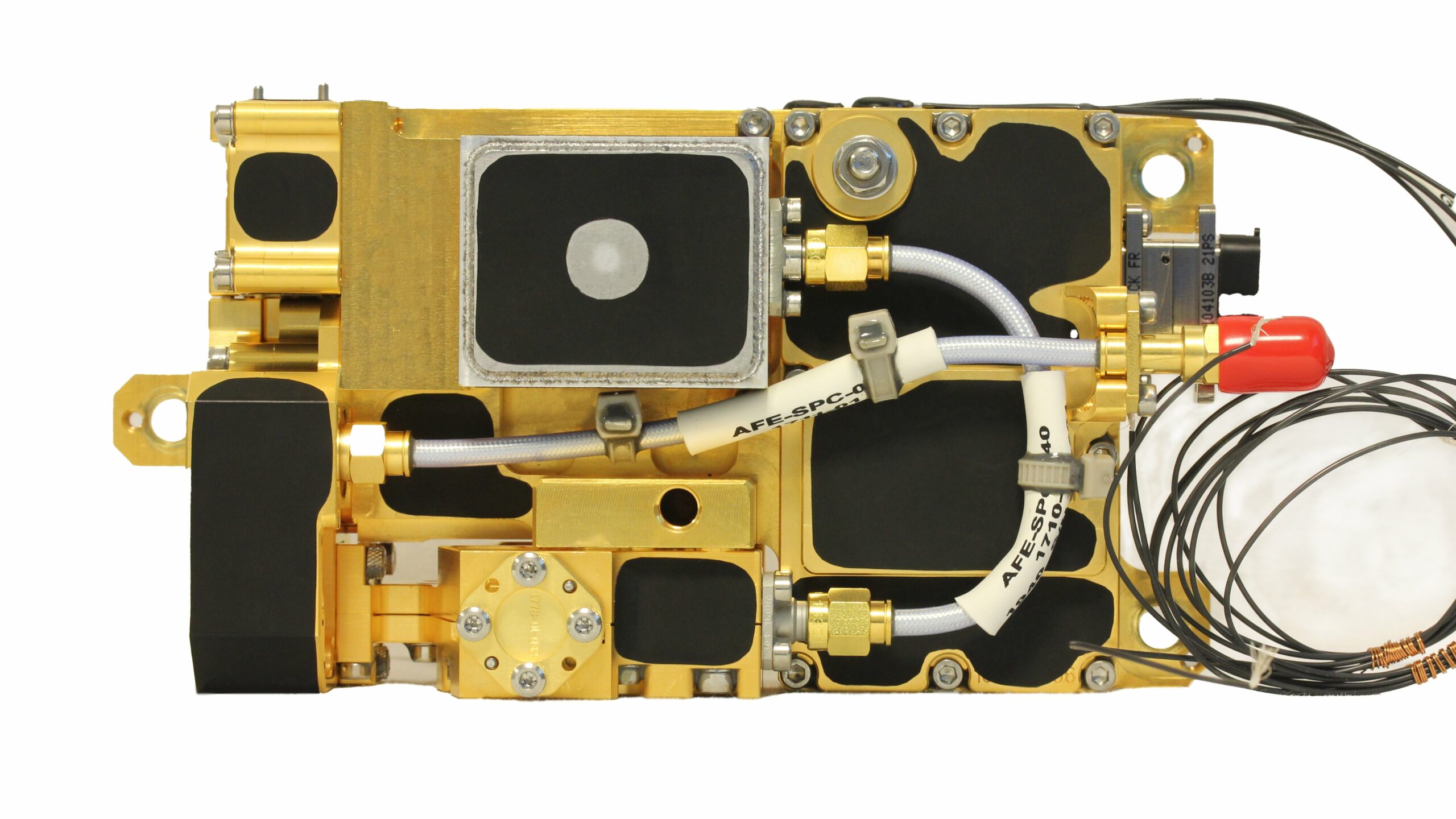 AAC CLYDE SPACE RECEIVES FOLLOW-ON ORDER FOR EUROPES NEW WEATHER SATELLITES – METOP-SG
Leading New Space company AAC Clyde Space's subsidiary Omnisys has secured an EUR 0.47 M (approx. SEK 4.9 M) order to deliver strategic spare parts to Airbus Defence and Space for Europe's next generation of meteorological satellites, the MetOp-SG.
The order follows a contract in 2015 between AAC Omnisys and Airbus Defence and Space in Toulouse, France, where AAC Omnisys delivered three sets of flight components, one qualification model and one spare model. From a space segment perspective, MetOp-SG is two series of satellites (Satellite-A and Satellite-B) with three satellites.  The three MetOp-SG satellite-B will be launched seven years apart, starting in 2024. The spare components that Omnisys will deliver are related to 118 GHz receivers as part of a MicroWave Imaging radiometer (MWI) being built by Airbus Defence and Space in Toulouse and flying on all three satellites B. The MWIs will provide cloud and precipitation products and all-weather surface imagery to support numerical weather prediction at regional and global scales.
The components are spare parts for the satellites planned to launch in 2024, 2031 and 2038. AAC Omnisys will keep the spare parts on its premises for five years, regularly testing them to ensure that they are operational. Critical front-end components have been developed together with prof. Stake's research group at the Terahertz and Millimetre Wave Laboratory and produced in the Nanofabrication Laboratory at the Chalmers University of Technology in Gothenburg, Sweden.
"AAC Omnisys continues to build on its strong position in technology for weather satellite missions of all sizes. As part of the MetOp program, Omnisys contributes to ensure top quality meteorological data from this European flagship mission," says AAC Clyde Space's CEO Luis Gomes.
Sign up to our newsletters for the latest news, projects and more delivered straight to your inbox
"*" indicates required fields