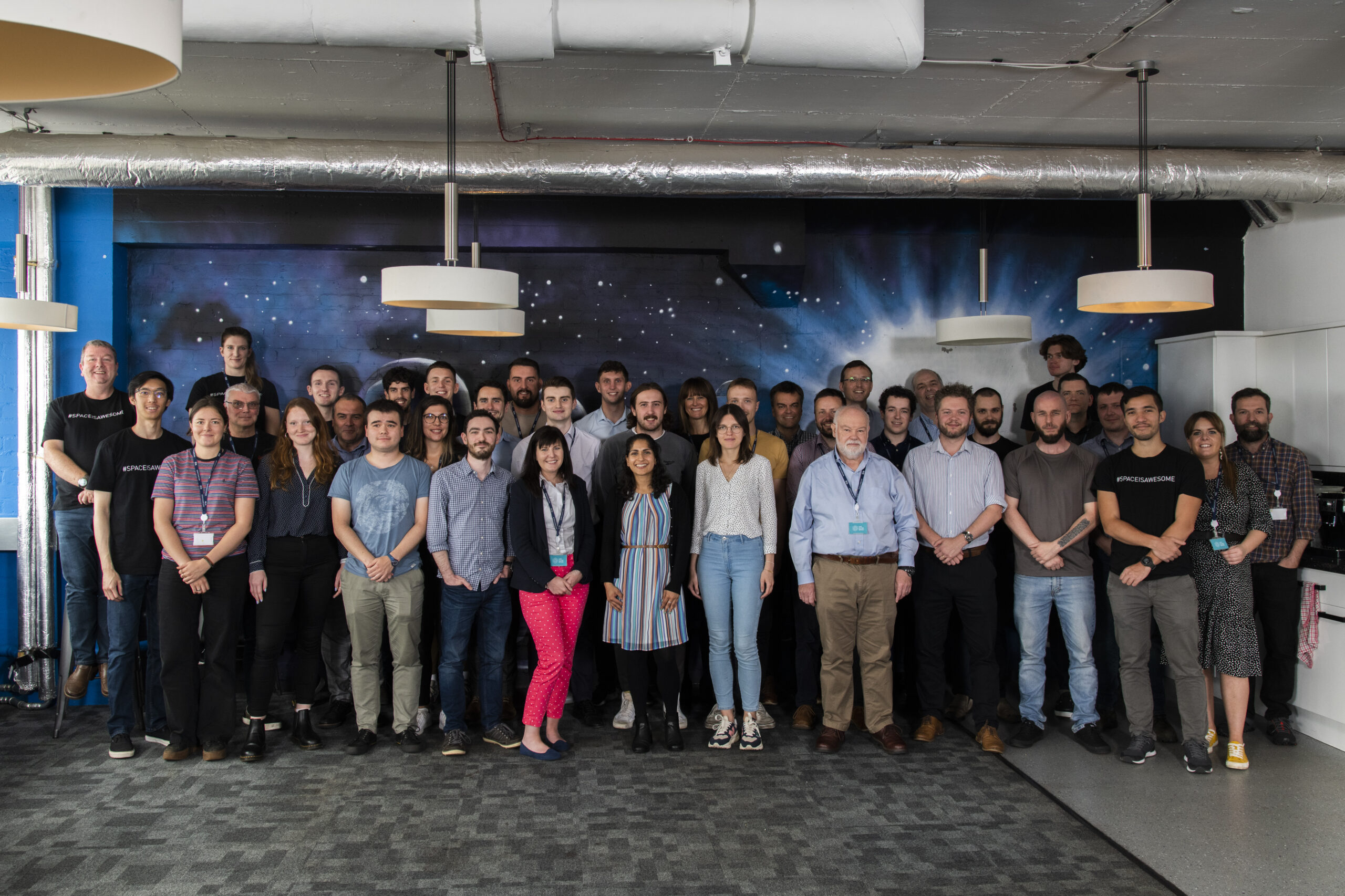 SPACE SYSTEM ELECTRONICS TEAM LEAD – Uppsala
ELECTRONICS TEAM LEAD TO OUR TEAM IN UPPSALA, SWEDEN
We are looking for an enthusiastic and technically minded electronics team lead to lead our electronics team that design of state-of-the-art satellite subsystems, with an emphasis on analogue and digital electronics. The candidate should show strong aptitude, share our enthusiasm for electronics and be a strong team player.
Responsibilities will include:
Management and leadership of the electronics team
Attendance at Bi-Weekly planning meeting held by Operations with Project managers
Lead the electronics team and plan the work for the resources within the team
Keep all personnel in the group informed about ongoing activities which is delegated from management to ensure delivery of milestones
Act as line manager including yearly development meetings and set salary for the team
Be part of the recruiting process of new employees to the team
Improve current design workflow and be a part of design reviews
Skills required:
A successful candidate will have relevant experience in several of the following areas:
Candidate should be educated to at least Bachelor's degree in Electronic and Electrical Engineering or equivalent
Open minded and caring to ensure the development and retention of the team
Ability to lead a team of engineers to deliver work packages to time, cost and quality
Ability to lead strategic development together with management to increase capability and profitability
Ability to communicate continuous improvements to management to ensure preventive actions to be made
Knowledge of electronics and/or mixed signal systems
Skills Desirable:
Knowledge of agile work flows for electronics development
Ability to work independently and make educated decisions, as well as an ability to support junior team members
Knowledge of environmental testing and ESA quality management is considered a bonus
Fluent in English, written and spoken
ABOUT AAC CLYDE SPACE
AAC Clyde Space, a leading New Space company, specialises in small satellite technologies and services that enable businesses, governments, and educational organisations to access high-quality, timely data from space. This data has a vast range of applications, from weather forecasting to precision farming to environmental monitoring, and is essential to improving our quality of life on Earth.
Our growing capabilities bring together three divisions:
Space Data as a Service – delivering data from space directly to customers
Space missions – turnkey solutions that empower customers to streamline their space missions
Space products and components – a full range of off-the-shelf and tailor-made subsystems, components, and sensors
AAC Clyde Space aims to become a world leader in commercial small satellites and services from space, applying advances in its technology to tackle global challenges and improve our life on Earth.
Some of our clients include Horizon Technologies, Orbcomm, NSLComm, OHB Sweden, Intuitive Machines, Orbital Micro Systems, the United States Airforce Academy, UK Space Agency, European Space Agency and NASA.
AAC Clyde Space's main operations are located in Sweden, the United Kingdom, the Netherlands, the USA and South Africa, with partner networks in Japan and South Korea.
This position is available to fill immediately. Applicants are encouraged to reply promptly with CV and cover letter, in English or Swedish.
As part of our recruitment process, we collect and process personal data relating to job applicants. We are committed to being transparent about how we collect and use this data, please click on the Link to see our job applicant privacy notice.
"*" indicates required fields
Sign up to our newsletters for the latest news, projects and more delivered straight to your inbox
"*" indicates required fields