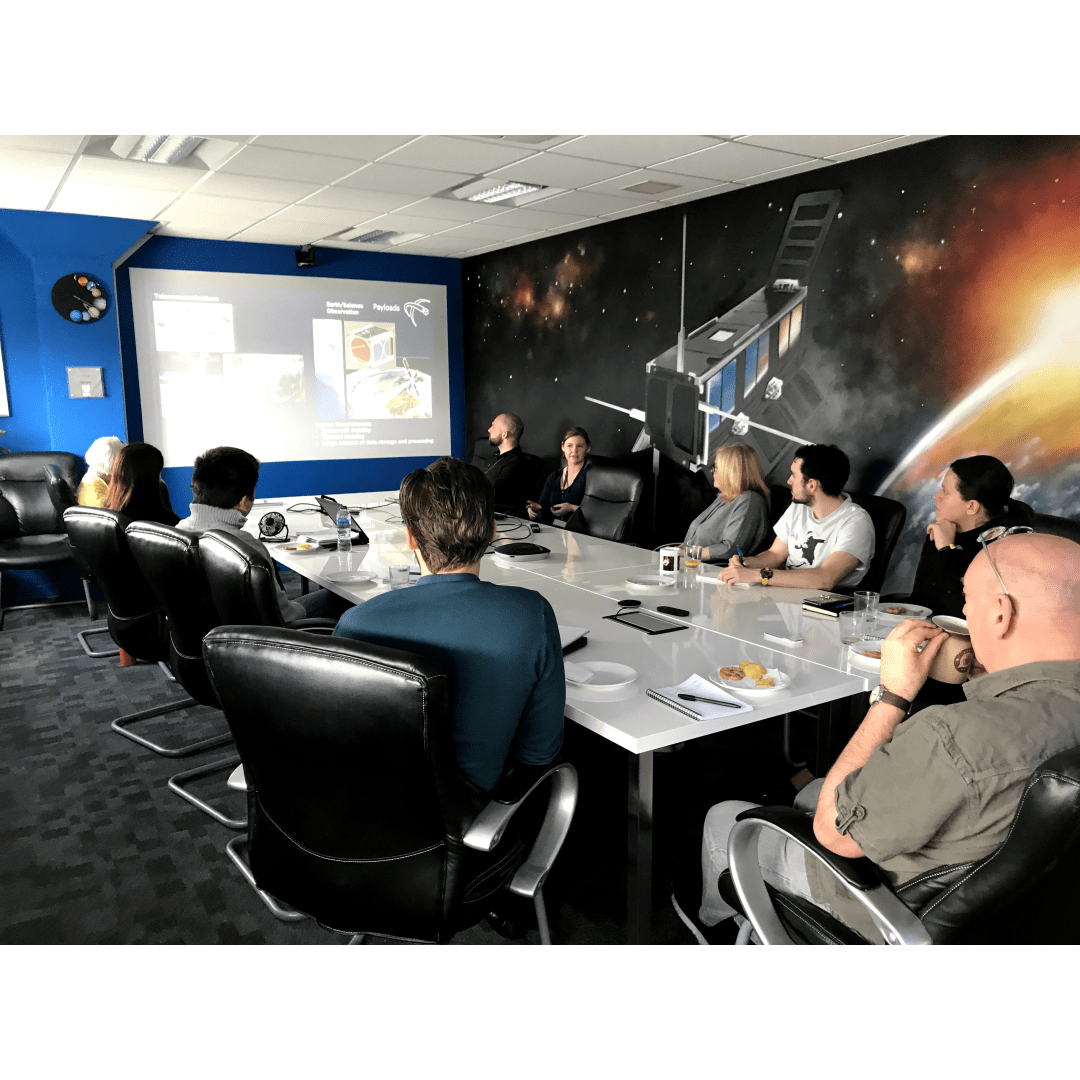 AAC Clyde Space Year in Review
2020 …well…what a year that was! With a global pandemic turning life upside-down, the AAC Clyde Space team have shown their ability to adapt to the ever-changing situation and get the job done. Big things happened throughout the year, so let's get into AAC Clyde Space's 2020 Year in Review…
January
We were over the moon at the start of the year when we won order to supply the power system for the Intuitive Machines lunar lander. Press Releases | AAC Clyde Space (www.aac-clyde.space). This was followed in February by an order for batteries for this mission as well.
We also received a repeat order from NSLComm for a 6U CubeSat mission, the first satellite of their intended commercial constellation. With launch due next year, we've been super busy in 2020 getting this spacecraft ready to rock(et). Press Releases | AAC Clyde Space (www.aac-clyde.space)
February
February is, of course, the month of love, and everyone is in love with our gorgeous golden satellite, PICASSO. Love was in the air with this Atmospheric Science mission to measure the ozone in the stratosphere and demonstrate how CubeSats can deliver significant science goals. Press Releases | AAC Clyde Space (www.aac-clyde.space)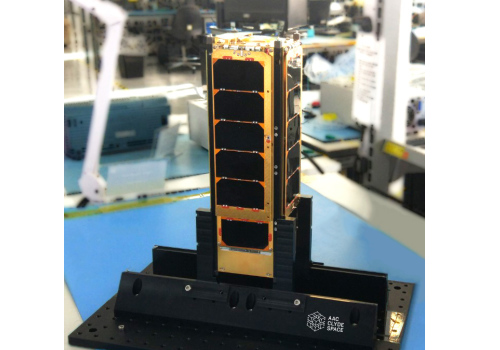 We didn't know it at the time, but we attended our one and only in-person conference of the year in February, where we exhibited at SmallSat Symposium in Silicon Valley. We can't wait to zoom across the Atlantic again, physically not digitally!
March
In March we saw the global impact of the coronavirus pandemic take hold. Whilst the majority of our staff began to work from home, we introduced a new set of policies and working practise which meant our production facilities could continue as normally as possible. Press Releases | AAC Clyde Space (www.aac-clyde.space)
Grounded, we decided to take to the world digitally and hold our very first virtual conference; 'Space Is Awesome 2020'. We hosted a virtual booth, with exclusive live sessions and customer Q&A and finished with our CEO, Luis Gomes and Orbital Micro Systems CEO, Bill Hosack, exploring the changing face of environmental monitoring.
April
April saw another 6U CubeSat mission order, this time from repeat customer, Orbital Micro Systems. This spacecraft will join its 3U CubeSat sister, also built by AAC Clyde Space and launched in early 2019, form the start of the GEMS constellation to deliver accurate and timely weather information. This 6U CubeSat is scheduled for delivery in 2021, so it has been all systems go on the project this year. Press Releases | AAC Clyde Space (www.aac-clyde.space)
Loft Orbital placed a follow-on order of two power systems, Based on our heritage STARBUCK PCDU, for satellites YAM-3 & YAM-5.  Press Releases | AAC Clyde Space (www.aac-clyde.space)
Following on from publishing Andrew Strain's (our CTO) article on small satellite power systems, Mattias Örth, Head of Business Development Subsystems, hosted live event 'It's All About the Power'; discussing our SmallSat and CubeSat power system range. IT'S ALL ABOUT THE POWER (www.aac-clyde.space)
May
Another month another webinar…. during May our Head of Institutional Engagement, Pam Anderson, was joined by Jeremy Curtis, from the UK Space Agency, to discuss Careers in Space. The STEM based event was aimed at primary education to help them understand what careers are available in the space sector.
June
June was lit up with the announcement that we are developing solar panels for Moog's new Small Launch Orbital Manoeuvring Vehicle (SL-OMV), a space tug designed to deploy CubeSats and small satellites, after guiding them to their final orbit. Press Releases | AAC Clyde Space (www.aac-clyde.space)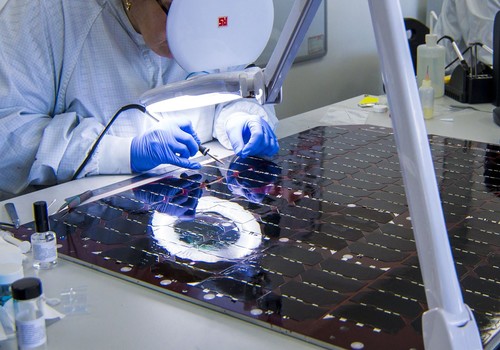 There was also big news on the product development front as we were delighted to receive a £2.3m grant from Scottish Enterprise to develop our next generation EPIC CubeSat platform and subsystem product line.
July
It was our 15-yr anniversary in 2020!
Has it really been 15 years? Being a disruptor means that your never satisfied with the status quo, there's always resistance to change but these past 15 years have proven that change is essential for people and businesses to grow. We've put ourselves out there, challenged the world to make changes and now we are seeing a massive revolution in the space sector. We'd like to think we had a hand in effecting this change and we are certainly aiming to have a big part to play in this new space sector as it continues to grow and positively impact our people and our planet.  Here's to another 15 years of making a difference.
August
Our annual favourite conference, SmallSat.org, went virtual and so did AAC Clyde Space. We hosted a 'virtually amazing booth', had a live Q&A every night and gave away our #SpaceIsAwesome t-shirts to 10 lucky winners each night. It was great to have the chance to connect to people, but we can't wait to be back in Logan, Utah in person next year.
Talking of the USA, we opened for the first time on the  OTCQX market under the symbol "ACCMF" to make AAC Clyde Space's shares more accessible to the US investors. Press Releases | AAC Clyde Space (www.aac-clyde.space) Press Releases | AAC Clyde Space (www.aac-clyde.space)
Our collaboration with ORBCOMM and Saab to develop the next generation VDES satellite was announced in August and is a huge step forward in space innovation. Our first spacecraft to be delivered from our facilities in Uppsala, the Swedish project will launch a new era in maritime communications, enabling ships to carry out two-way communications across the globe. Press Releases | AAC Clyde Space (www.aac-clyde.space)
We continued to see strong growth for our avionic products in Japan and in August and had a follow-on order come from existing Japanese customers for our Sirius Avionics. Press Releases | AAC Clyde Space (www.aac-clyde.space)
September
Our rescheduled launch carrying two of our satellites and several subsystems on other missions finally lifted-off in September after numerous postponements. The Vega rocket was carrying satellites, PICASSO (the gold ESA Science mission) & TARS (for customer Kepler Communications) as well as several subsystems, including the power system on the first "Made in Luxembourg" satellite of its kind, the ESAIL mission by LuxSpace. AAC CLYDE SPACE WITH SEVERAL SATELLITES ON ARIANE VEGA ROCKET (www.aac-clyde.space)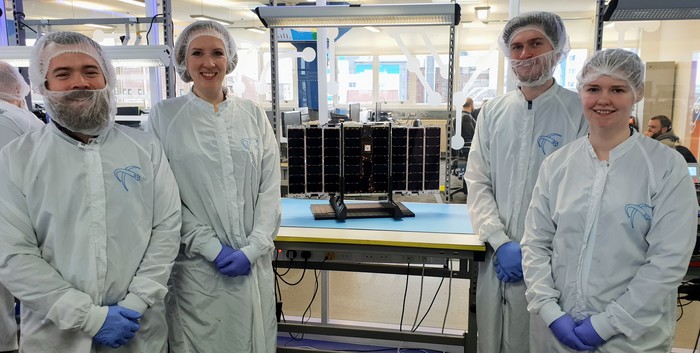 October
First Earth, then the Moon, and now Jupiter will be visited by AAC Clyde Space. Our collaboration with The Swedish Institute of Space Physics, will develop cutting-edge software which will then be implemented on the JUICE spacecraft.
We announced the acquisition of Hyperion Technologies in October and officially welcomed them to the AAC Clyde Space family in November when the deal closed, further extending our product offering. The company specializes in high performance, components for small spacecraft, being particularly renowned for its attitude and orbit control technologies, among others. Press Releases | AAC Clyde Space (www.aac-clyde.space)
In October, we also announced our intention to add SpaceQuest to the family. This US based New Space company operates a highly profitable Space as a Service business, allowing AAC Clyde Space to rapidly grow the SaaS business line. The acquisition will extend our product offering, access to the US marketing & SpaceQuest AIS data delivery infrastructure. We look forward to joining forces with our new team after the acquisition successfully closed in December. Press Releases | AAC Clyde Space (www.aac-clyde.space)
November
The announcement that we will be further developing our space-as-a-service capability through a development project, named xSPANCION. The project is part funded by ESA and the UK Space Agency and will involve the volume production of 10 spacecraft, launching 4 as part of the project and validating all aspects of the new capability on orbit. Once complete, xSPANCION will revolutionise the mechanism by which AAC Clyde Space delivers products and services to customers.  Press Releases | AAC Clyde Space (www.aac-clyde.space)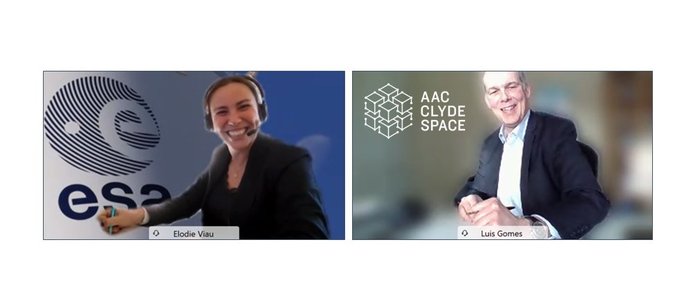 December
We were delighted to end the year with the announcement that AAC Clyde Space were selected by Space Forge to design the first satellite for in-space production that shall return to Earth. The programme is being funded by the UK Space Agency under the NSIP initiative. Press Releases | AAC Clyde Space (www.aac-clyde.space)
It has been a fantastic year for us here at AAC Clyde Space and it was all made possible by our outstanding team of staff. We can't wait to see what 2021 has in store for us.
Sign up to our newsletters for the latest news, projects and more delivered straight to your inbox